Marcha De La Muerte – Volcán Concepción – Ometepe, Nicaragua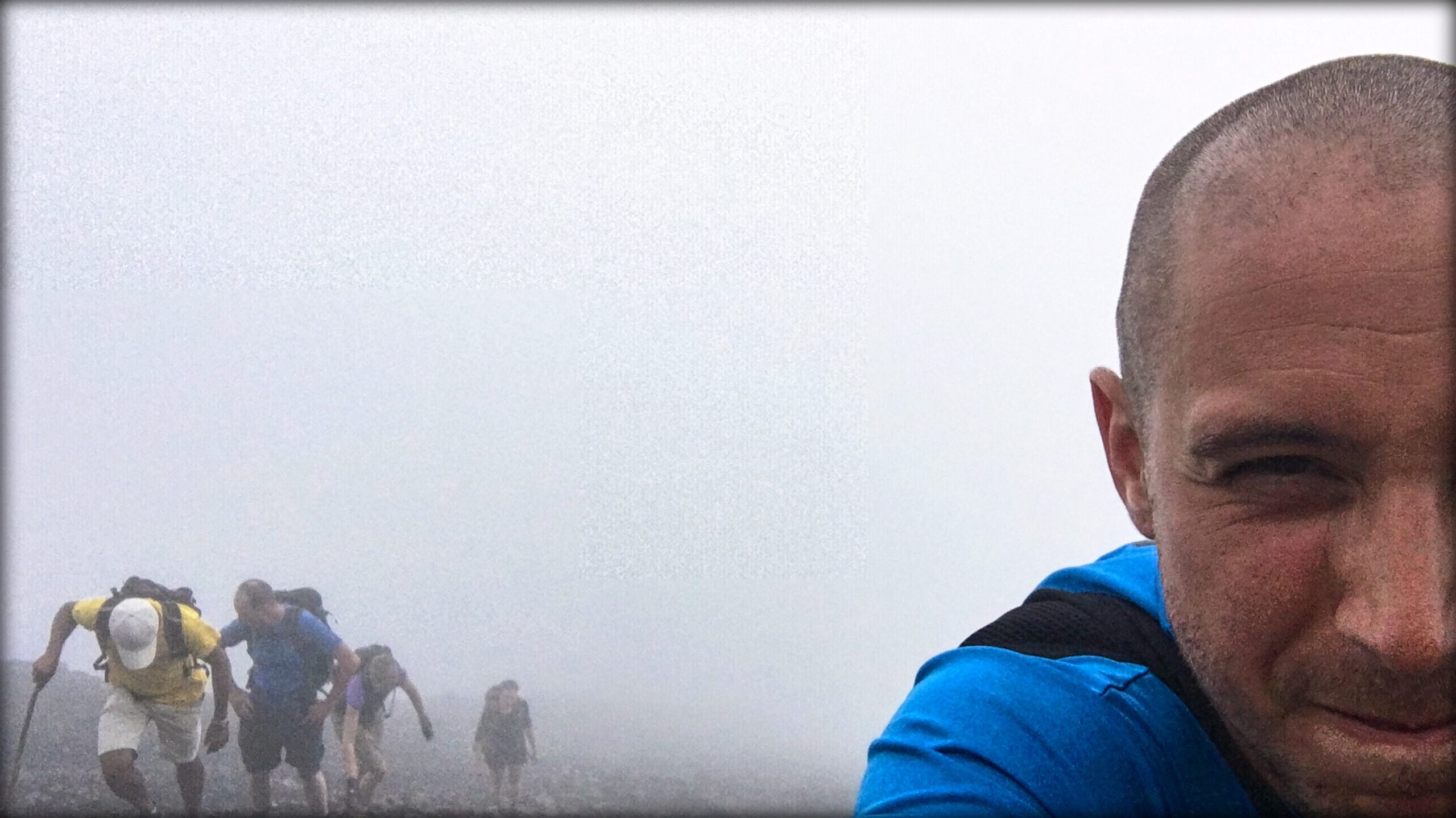 On Monday, we hiked the Concepcion Volcano, one of the highest and most active volcanoes in Nicaragua. Before we even got to Nicaragua, Kevin set his sites on making it the whole 1,600 meters (5,250 feet) to the crater, and he did it! I said "hasta luego" at the 1,300 meter mark; crawling the last 300 meters (about a quarter mile) on my hands and knees, it was too steep to stand, and then coming back down, did not seem appealing to me. I was already a little bit nervous being up as high as we were, especially with the heavy winds.
Kevin took a video at the top so I could experience some of it for myself. It was even windier, difficult to see since he was IN the clouds, and there was only a small ledge to sit on with the crater on one side, and a huge drop down on the other. The video also did not capture the constant rumblings, it is, after all, an active volcano. After hearing and seeing all of that, I was happy with my decision to stay down a little bit lower, but incredibly proud of Kevin for what he accomplished!