To Infinity…And Beyond! – Four Points Sandakan – Sabah, Malaysian Borneo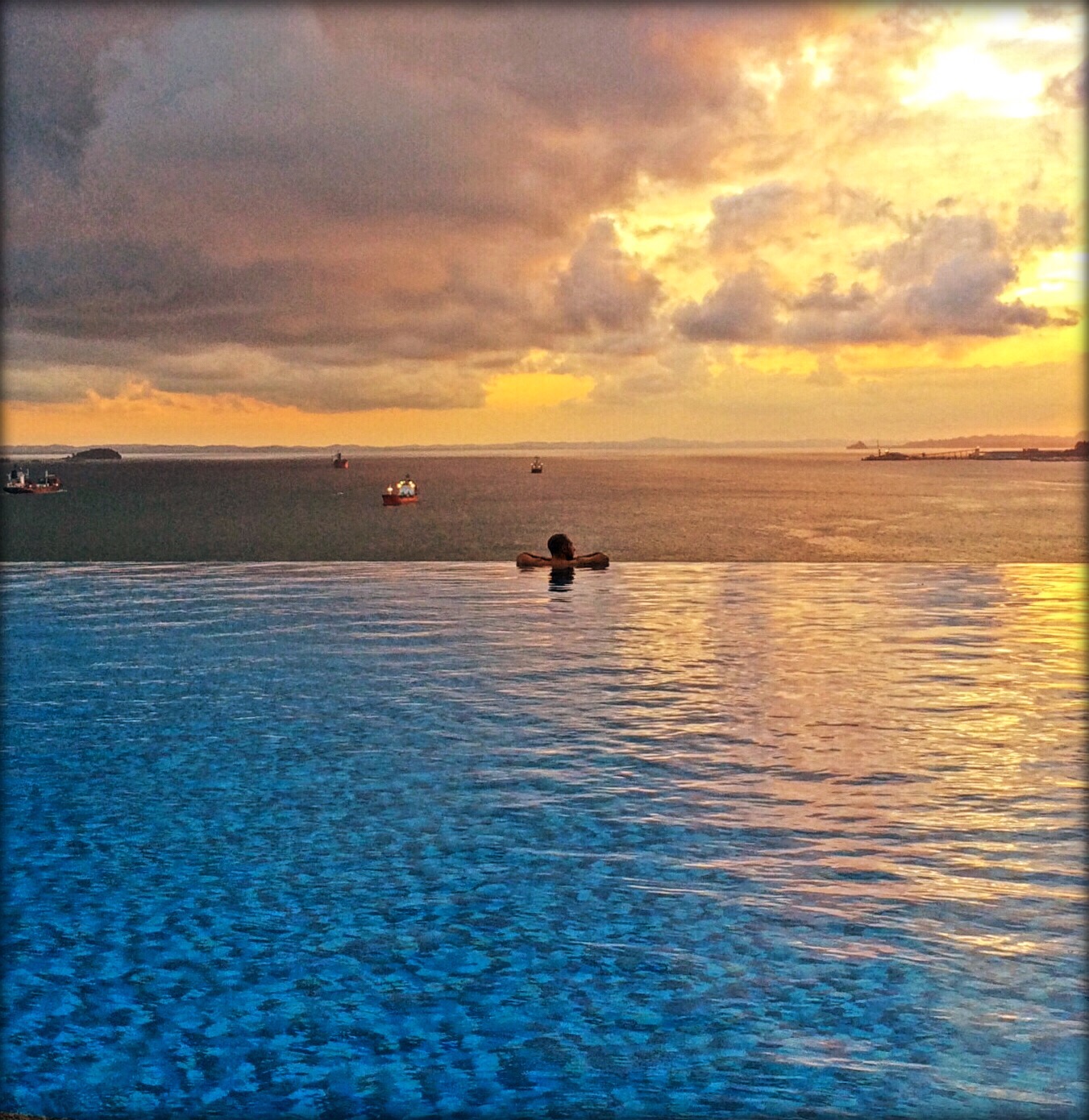 The next stop on our trip is Malaysia. We're starting off with a long weekend in Borneo, then heading to the mainland. Borneo was on Christine's wish list because it's full of rainforests and wildlife. We hope luck will be on our side and we'll get to see monkeys, bears, pygmy elephants and the old man of the jungle, the orangutan…the main reason we're here.
We flew in yesterday afternoon, and went to pick up the tiny rental car that we had booked. That car was out of commission, so they upgraded us to a big ass, four door, diesel pickup truck. This might end up being a good thing, because we've read that the quality of some of the roads is questionable here. That, and they drive on the left side of the road, and all of the signs are in Malay. No pressure, Kevin.
We made it to our hotel accident-free, checked in, Kevin went for a run to explore the town, then we promptly proceeded to the infinity pool for beers and a sunset. Because how often do you get to hang out in an infinity pool, let alone one 13 floors up that overlooks the ocean?