Look Up To The Sky – The Petronas Towers – Kuala Lumpur, Malaysia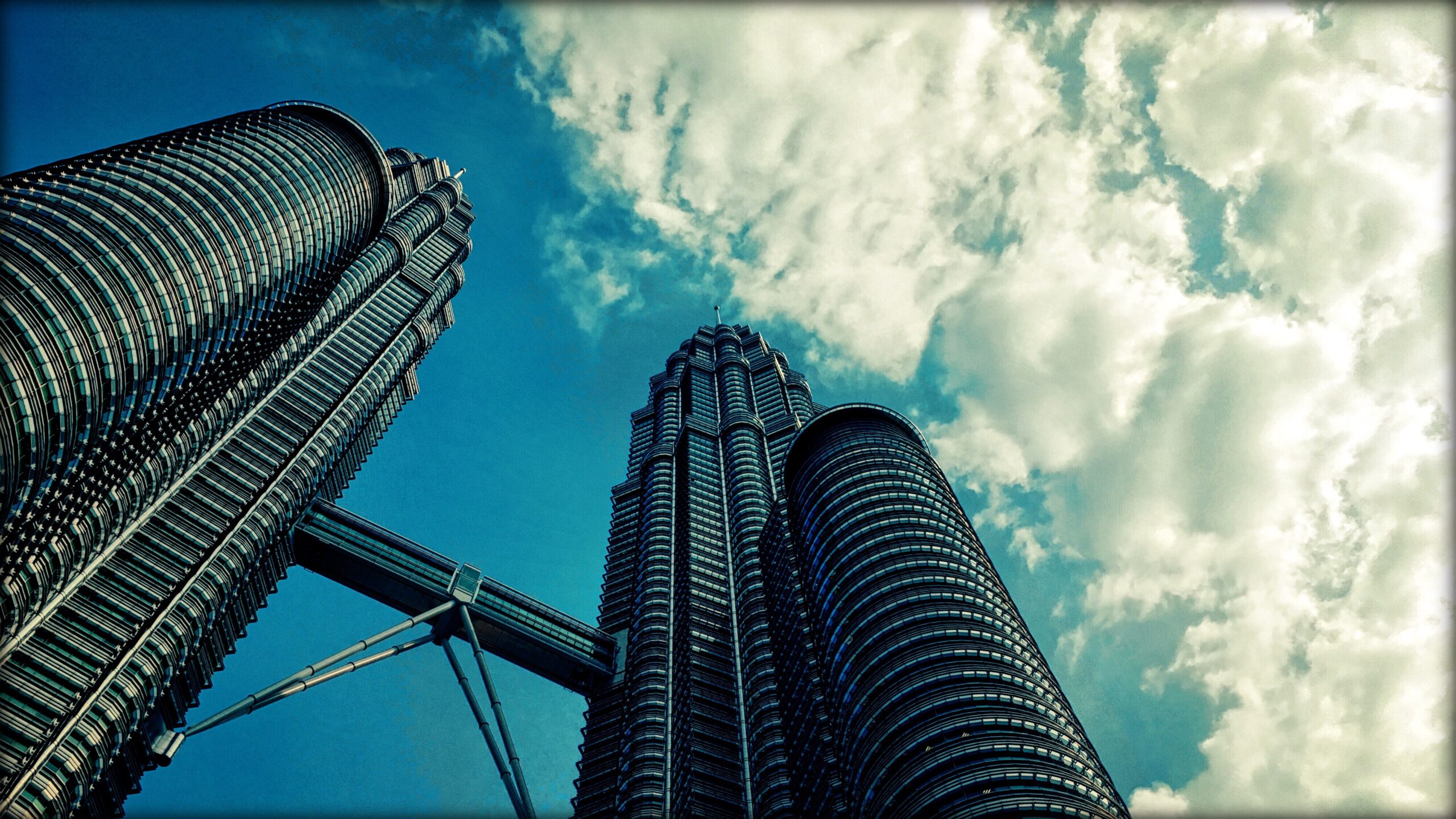 With Christine in recovery mode, most of the last few days have been spent either in bed watching movies or by the pool. We're not quite able to venture out just yet, although we're thinking about giving it a shot tomorrow. There are a few things that we definitely want to do in this city, and our days are numbered.
When he's not taking care of Christine, Kevin has been up to the usual – walk out the front door of the hotel, start running, see what happens. The heat and humidity here make for miserable conditions, but it's hands down the best way to go exploring. Today was a 4 mile slog through the Central Business District, a.k.a. playing a game of frogger through a maze of tall buildings, with traffic going in the opposite direction and tourists wandering aimlessly. The goal was to get up close to a pair of buildings that are an icon of KL's skyline: the Petronas Towers.
At one point, the Petronas Towers were the tallest buildings in the world. That record has been passed several times over, but they're still the tallest twin towers to this day. In a city that has quite a few skyscrapers, they stand out well above the rest. What makes these towers really stick out is their unique design. Their roundness and pinnacle shape both have Islamic roots, making them symbolic of the Muslim culture that is dominant here. They are also connected by a two story sky bridge at the 41st and 42nd floors – the highest two story bridge in the world (how many two story bridges are really out there?).
Because of their unique design and tourist access to both the sky bridge and observation decks at the top, the Petronas Towers are one of the most popular attractions in the city. It's unlikely that we'll have time to make it up to that sky bridge, but that's okay – staring up from ground level is awesome enough!