Current Mood – The DoubleTree By Hilton – Kuala Lumpur, Malaysia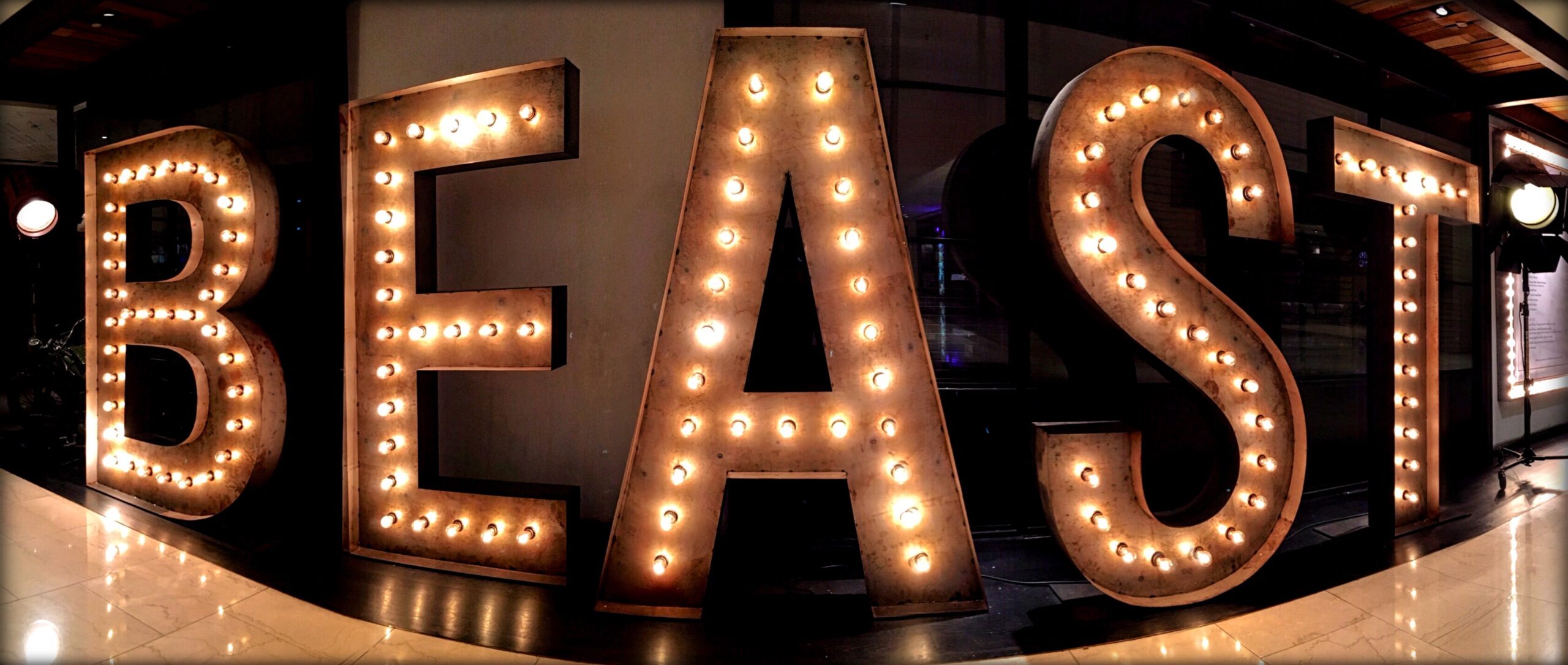 A few years ago, as young Kevin was leaving for one of his many work trips, a wise Christine asked if he belonged to any hotel or airline rewards programs. "Why the F would anyone bother with that nonsense?" he said…words that he would later be eating. Everyone knows that when Christine has a suggestion, it's a good one, so Kevin committed himself to Hilton and Delta on that trip, and since then has amassed a heap of loyalty points. He even reached gold status with Hilton just before we left. Thank you, Christine!
On last year's trip to Bangkok, we learned that points go much further in the developing world than they do in the developed world. Getting the maximum value out of that heap of points became a big part of our strategy for this trip. Every night that we're not paying to sleep somewhere is a good night. Some research led us to a few good blogs dedicated to this very subject, and they all recommended the same place – Kuala Lumpur. For whatever reason, KL has five star hotels that fall much lower on the reward scale than they should be. That sounded just fine to us, so we planned to work in a 10 day "break" at the DoubleTree in KL.
We don't frequent five star hotels, so we had no idea what we were in for. We were happy enough just to get that tasty cookie at check-in. In reality, it was so much more. A fancy room on a high floor. Movie channels. A daily supply of drinkable water. Fluffy bathrobes and slippers. A saltwater pool with jets. A respectable gym. And thanks to that gold status, free breakfast in the fancy Malay-Indian-Chinese restaurant every morning, and free alcohol, appetizers and desserts in the executive lounge every evening. It's an understatement to say that we felt a bit out of place at times – we've only packed backpacker-grade clothing. Some staring aside, we've enjoyed every moment of it. It was hard to want to leave the building.
Perhaps it was fate that we ended up in Kuala Lumpur at the time that we did. For us, it was just supposed to be a nice pause after a month on the go in Vietnam. It turns out that KL has an excellent reputation for its private healthcare facilities, and is even a "medical tourism" destination, where people come specifically to have treatment done due to the quality and cost. For that red mystery bump that appeared on Christine a few weeks ago, we were probably in one of the best places we could be, second to being home.
About that red mystery bump…the complete diagnosis is in. Christine had MRSA, a particularly nasty strain of staph infection that is resistant to most antibiotics. It's typically transmitted in hospitals, so we'll never know where she found it. Fortunately it hasn't spread, they removed the problem area surgically, and none of it was found to be malignant. Had this happened a few weeks earlier or a few weeks later, we would be in a place with a significantly lower quality of healthcare, and would likely have had to alter our trip or even come home. She still has a long road ahead to being fully recovered, but we hope that the worst is behind us.
With all the downtime, Kevin has gone into beast mode, hitting the gym every day. He might have found a new appreciation for weightlifting. He definitely has a new appreciation for those "silly" hotel points.