…You're At The Beach! – Ao Nang Beach – Ao Nang, Thailand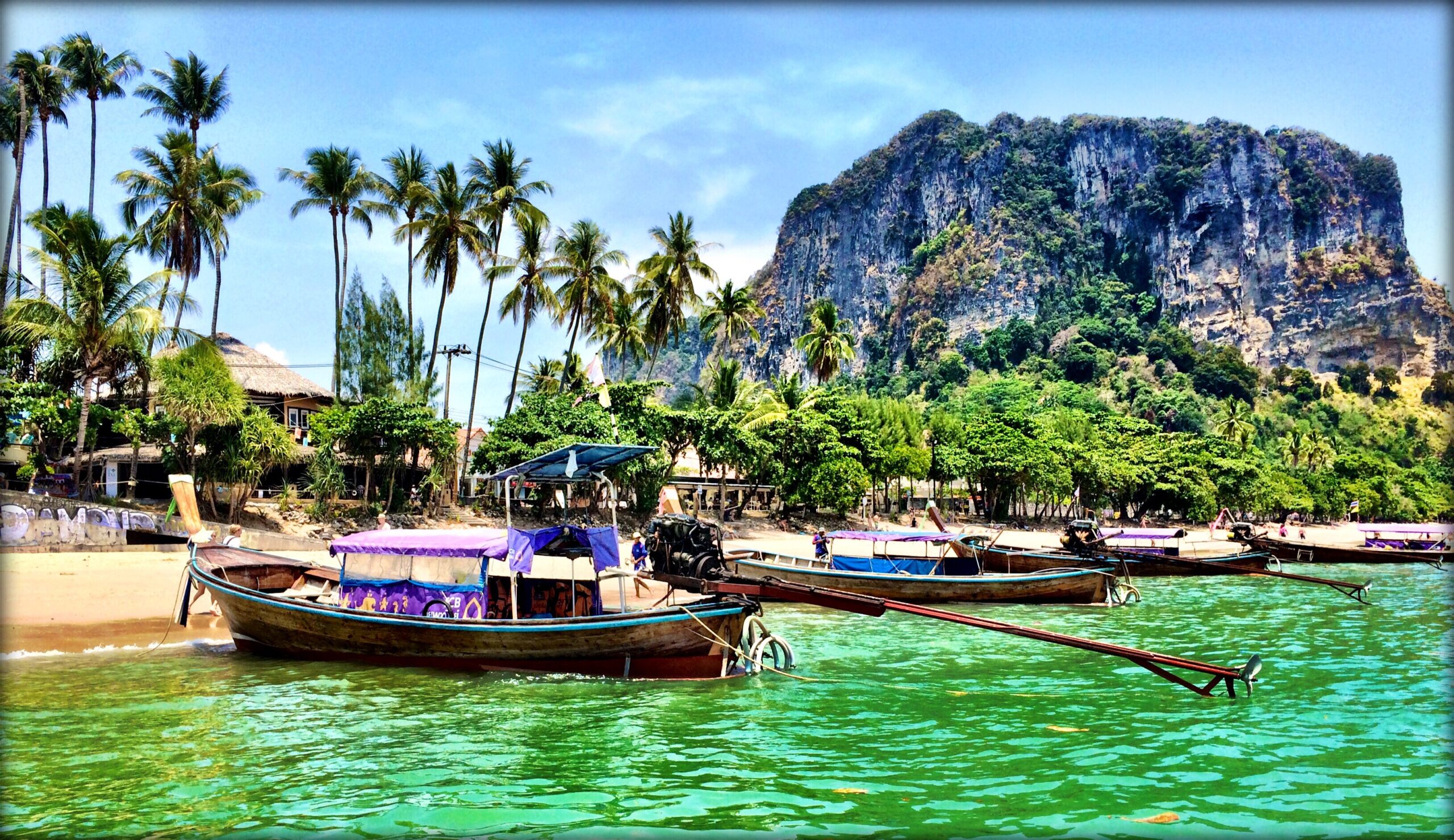 Today we said goodbye to Ao Nang and headed onward to our next stop, Railay Beach. Railay is a beach that feels like an island. It's cut off from the rest of the peninsula by limestone mountains, and the only way in or out is by sea. This picture was taken from our long tail boat as we pushed out from Ao Nang Beach.
Railay's towering limestone cliffs attract rock climbers from across the world. Although Kevin likes to climb, he won't be attempting any of these. The climbing is steep and challenging, and there are limited possibilities for beginners. We'll stick to the smaller rocks along the beach.
We plan to carry on doing what we do best – exploring and relaxing. There are a few walks on the peninsula that we want to check out. And of course there are the beaches. We just got here, but this place looks gorgeous. Once again, it's all dirt roads with no cars or motorbikes!