Getting Into The Details – Palacio De La Madraza – Granada, Spain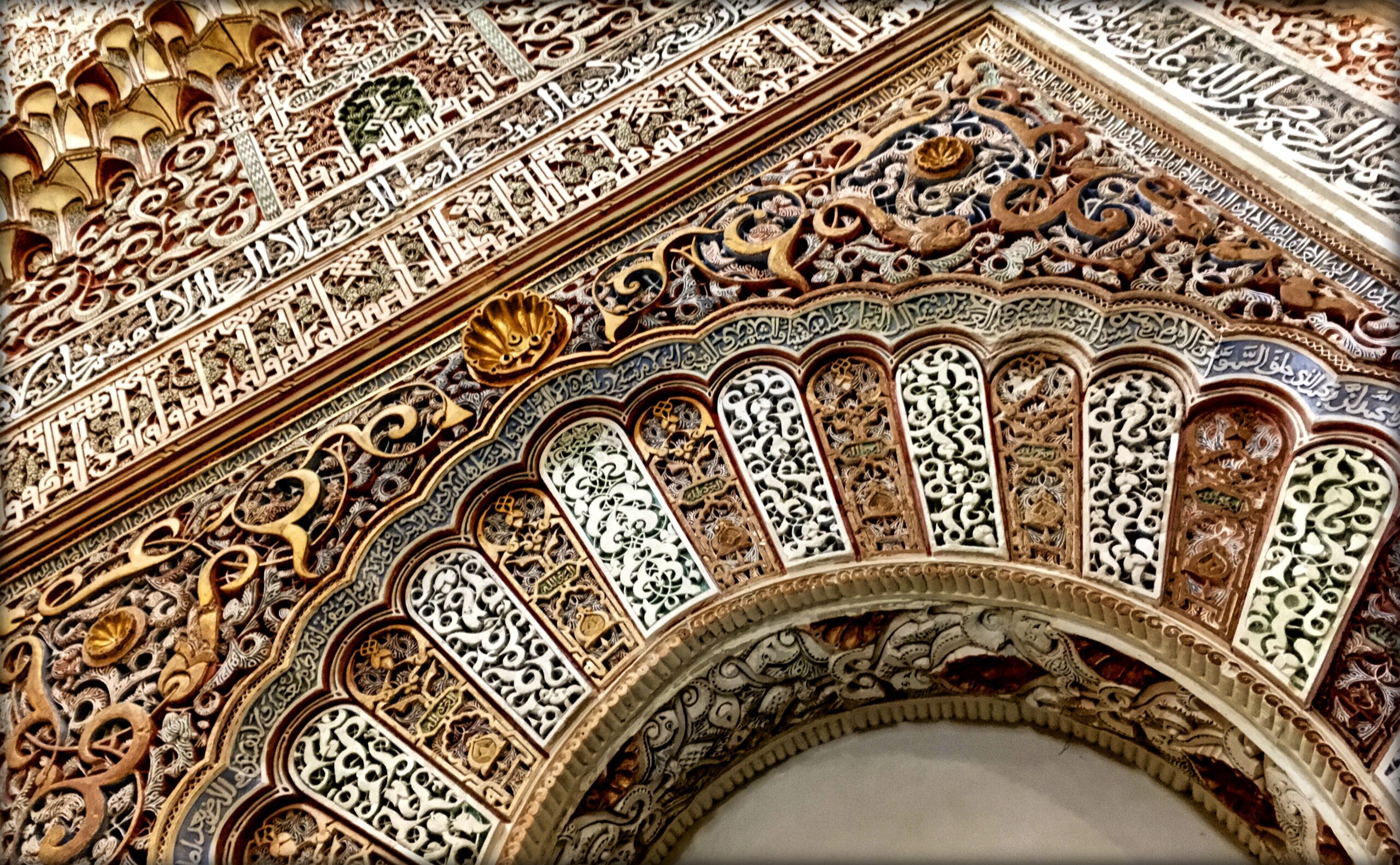 In between day trips out of Granada, we're finding ourselves with just enough free time to search out a few less visited sights in the city. Yesterday we went to check out two of these, and what we found far exceeded our expectations.
Our first stop was the Monastery of San Jerónimo. Every time we leave our apartment and look to the left, Kevin will point at this building and say – "that looks cool, we should really go check it out!" Well, it turns out that the building Kevin was pointing at was actually a Basilica which we couldn't visit, but we thought it was the Monastery on the map, so we went there anyway. The Monastery dates back to the early 1500s. It doesn't look like anything special from the outside, but the main altar room is incredibly colorful and detailed, from floor to ceiling. We thought this was much more interesting than the Cathedral.
Our second stop was at the Palacio De La Madraza, a small building next to the Cathedral. This building also doesn't look like anything special from the outside. We even stopped in here with Louis, and decided against doing a tour. We're glad we came back! This building's origins tie back to the same person and time as the Alhambra. This was originally a Madrasah, or Muslim religious school, but over the years was updated to reflect Christian and Baroque influences on building architecture. During this time, the interior walls and ceiling were covered with boards, effectively preserving them – which is the opposite of what could be said about the Alhambra. Over just the last ten years, this building has been excavated and turned into a visitable tourist attraction.
The picture is a close up of the detailed carvings over a doorway and up towards the ceiling. Everything about Muslim architecture is so ornate and symmetrical. We still can't imagine what the Alhambra would have looked like when it still had this level of detail, but this certainly helps!