Okay, Now Go Backwards – Los Picos De Europa – Fuente Dé, Spain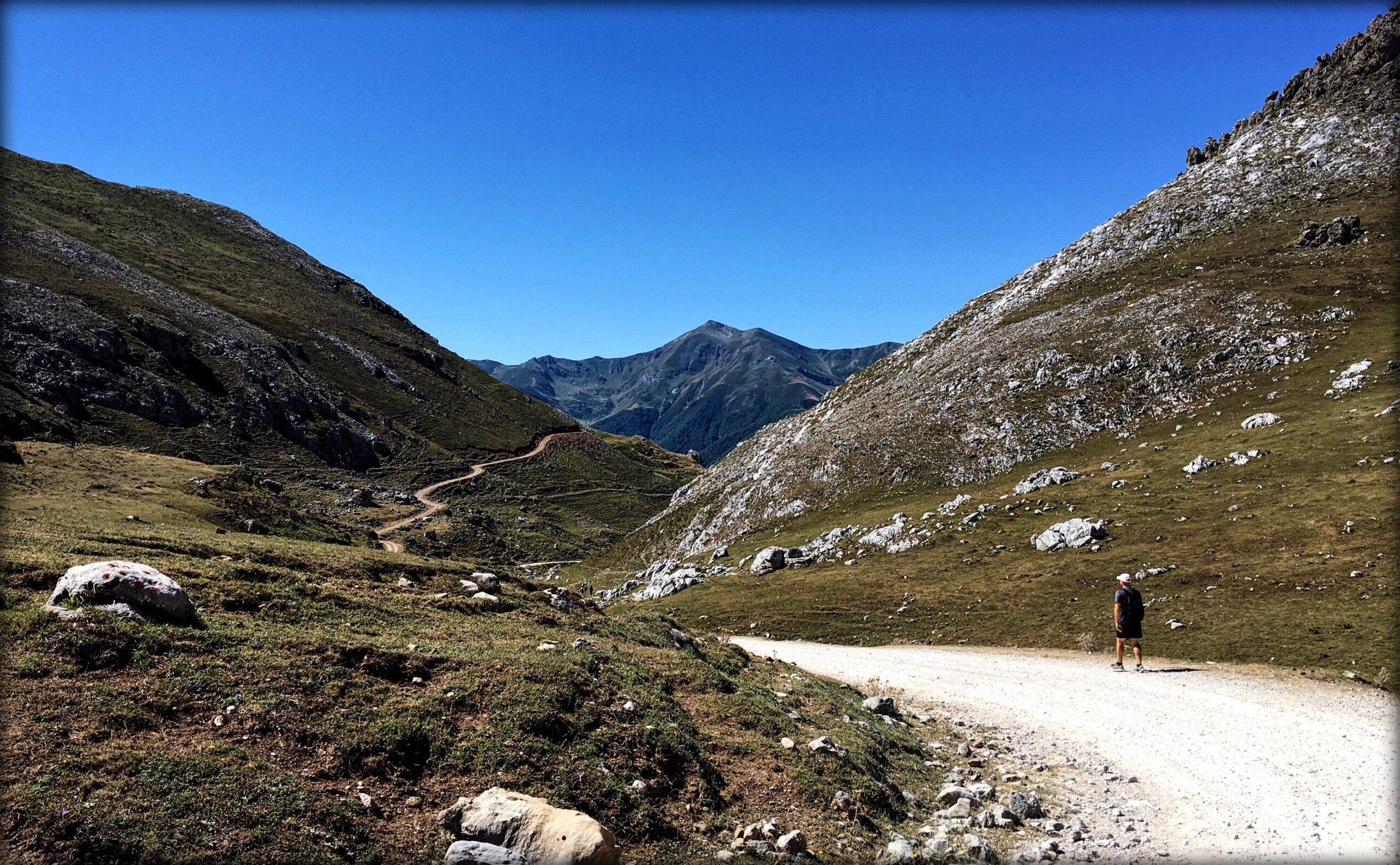 Our second stop in the Picos de Europa is Potes, another mountain town that's much more lively than Las Arenas. When we pulled into town we got nervous – this small place was full of people and cars. Traffic crawled as cars searched for parking spots, while the crowds on the sidewalks overflowed into the streets. Once we got away from the main area, things got much more quiet. We're staying a few miles outside of town in a small village called Baro. When we say small, we mean small. There are no stores, maybe ten houses, one restaurant, and that's it.
Like Las Arenas, the main attraction in the Potes area is the hiking; there are tons of routes. The second main attraction, at least for us, is the one Mexican restaurant in town. It's the perfect meal after a hike, and a very welcome break from over a month of Spanish food. We wanted to do a few hikes while we were here, but Mother Nature had other plans. The fog was so thick on the mountains that if you didn't already know that they were there, you'd never know that they even existed. So for our first day, instead of attempting to hike in the fog, we laid low, exploring the back streets of Potes. That night, the fog cleared up, and we finally saw just how massive the Picos de Europa are!
With only one day left in town, we chose to do one of the most popular hikes. This one was a bit different than the other hikes we've done. We would do this one backwards, starting from the top and hiking our way down. What was that…a downhill hike!? Christine was in! To get to the top, we had to drive to Fuente Dé, where a cable car would take 2,500 feet up to higher elevations in a quick 3 minute ride. What a ride that was!
Over the next four hours, we took a mostly downhill 9 mile hike back to Fuente Dé, surrounded by mountains as far as we could see in every direction. As we worked our way lower in elevation, the landscapes changed. It was rocky at the top, with a few fields filled with rocks left over from rock slides. The lower we got, the more green fields there were. The fields were filled with sheep, goats and dogs trying to herd them. The echoes from the "baaaaas" and their bells were constant. There were fields of horses with their fouls, and cows with their calves. We did not feed the animals this time.
About two hours in, we finally started to see some trees, and our easy stroll became more difficult. We were suddenly descending steep hills on very dry dirt. Someone (no need to mention names) may have slipped quite a few times. The downhill climb eventually turned into a trail over rolling hills, with a few steep sections. We took our time getting down. We stopped to enjoy the views, listen to the water running through the mountains, and to watch the animals. After all, we had the time – the Mexican restaurant didn't open again until 7:30 in the evening.