Serenity Now – Church Of The Good Shepherd – Lake Tekapo, New Zealand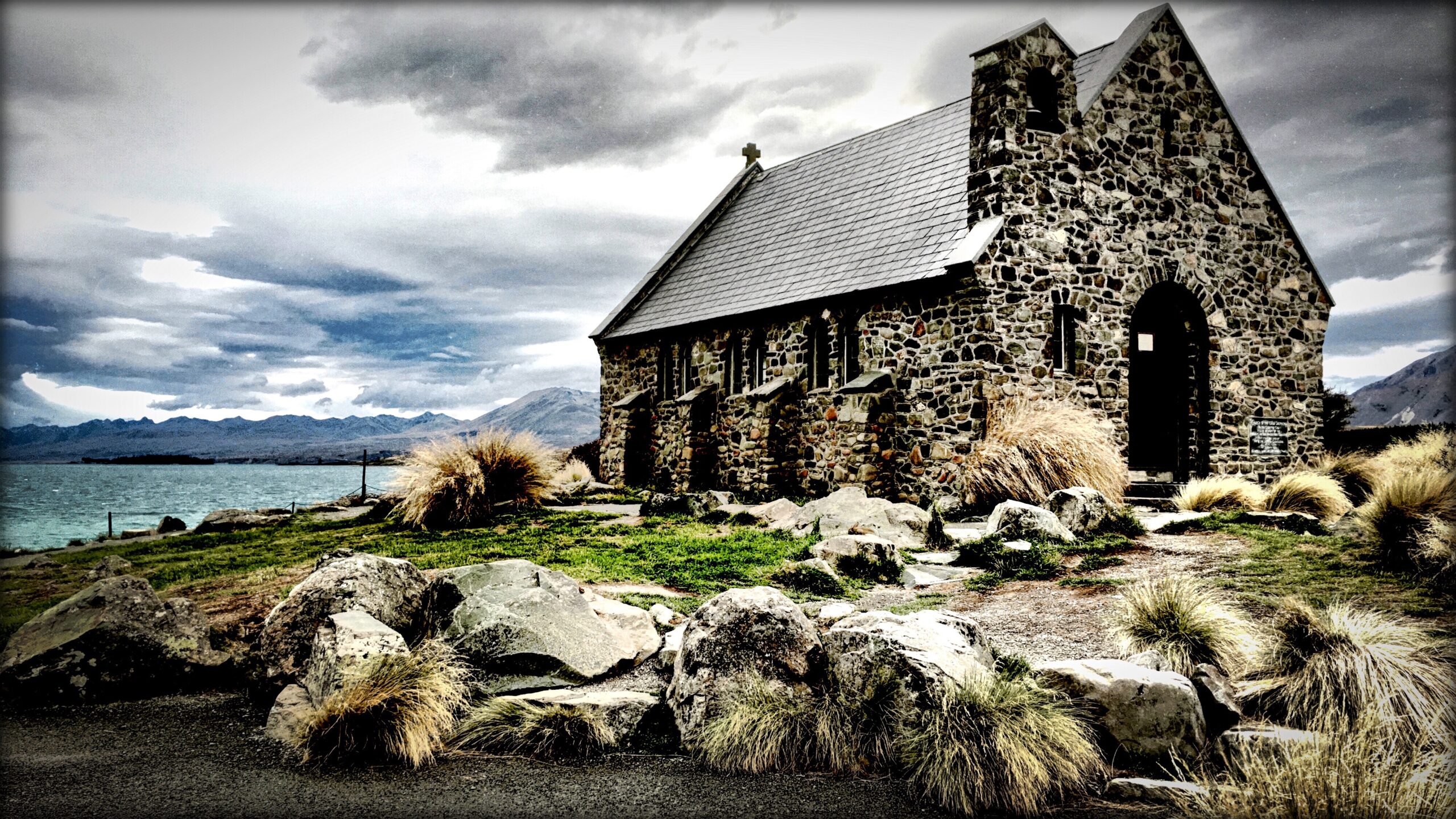 Our final stop in New Zealand brings us to Lake Tekapo, a sleepy lakeside town in the middle of the South Island. Lake Tekapo is yet another one of those bright blue bodies of water as a result of glacial dust from the surrounding mountains. The city center starts and ends in one block, and while there are few things to do here other than relax and enjoy the views, those few things are pretty interesting!
The area has been ranked one of the best places in the world to see the stars due to the remoteness, lack of light pollution, and clear skies. We were sold on the thought of hanging out by the lake in the middle of the night, seeing the sky like we've never seen it before, but the weather forecast is cloudy and rainy for the foreseeable future, so that won't be possible.
We've been taking advantage of the downtime here with a mix of relaxation, exercise, and planning out where we want to be in the next few months. Today we went for a morning walk to the Church of the Good Shepherd, the first and only church in town built by the pioneers to the area in the early 1900s. It's a one room, rustic stone building that sits right next to the lake, and has become the most photographed church in New Zealand because of its picturesque setting and stunning viewpoint out onto the lake and mountains from the inside (they don't allow pictures to be taken inside). Serene is an understatement!