Perception Is Reality – Baldwin Street – Dunedin, New Zealand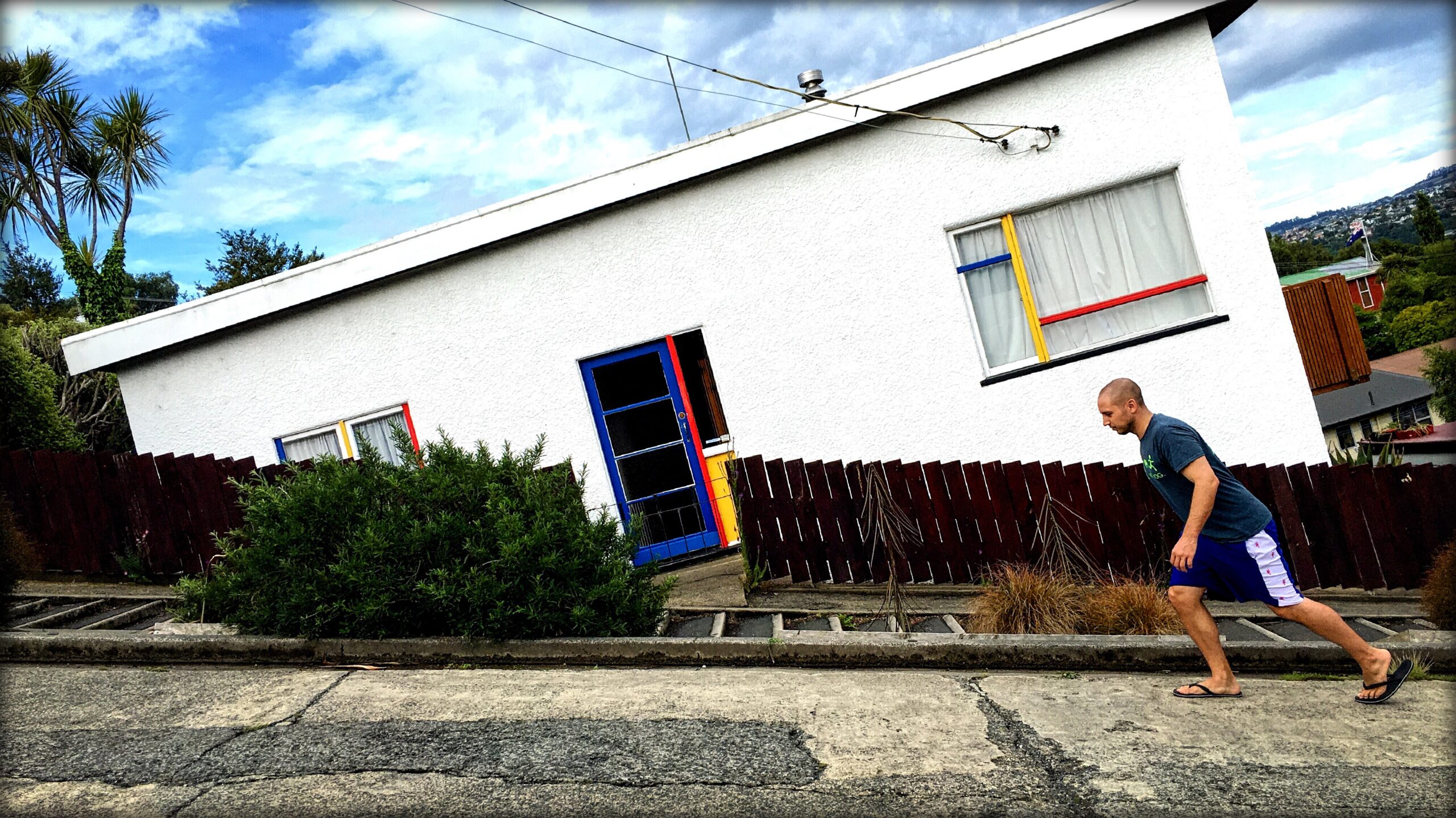 Our time in New Zealand is winding down. After a relaxing stay in Bluff, we made our way east to Dunedin, driving through an area known as The Catlins, which is a bit off of the beaten track. We had heard that it's like what New Zealand and Australia were in the seventies, when nature was untouched, hidden beaches were aplenty, and people were few and far between. There are lots of hidden lakes, waterfalls, and wildlife to discover. Not wanting to spend all day on the road, we picked a few spots to check out: Curio Bay (A 180 million year old petrified forest…it sounds cooler than it was. If we understood more about geology, we'd probably have a stronger appreciation for what we saw), Cathedral Caves (Apparently gorgeous sea caves, but we wouldn't know. Access was blocked because the sea was angry that day, my friend), and Nugget Point (A lighthouse overlooking a cliff, surrounded by rocky islets, or nuggets. Pretty neat!).
Dunedin, one of New Zealand's largest cities, is where we finally (finally!) found decent Mexican food and an acceptable margarita. Oh, how we've missed Mexican food! With full stomachs, we set out for our evening adventure…seeing little blue penguins, the worlds smallest penguins. After a long day out at sea, filling their little bellies, they return home after the sun goes down to feed their chicks. It really was an amazing sight to see. One minute there aren't any penguins, then a wave comes in, and with it you see little heads bobbing out of the ocean, which slowly turns into little penguin bodies waddling up the beach, scurrying over rocks to get back to their nests. You can hear them calling to their chicks and their chicks responding; it's a mix of whirring sounds and almost like a duck quacking. It was difficult to get pictures since it was dark, so instead we just appreciated the experience.
We finished up our time in Dunedin with a trip to Baldwin Street, which, according to the Guinness Book of World Records, is the worlds steepest residential street. That's Kevin walking on the street…but it looks flat, or the house is crooked, or maybe the street really is steep…or maybe someone should have given the photographer better instructions on how to take the picture.