Checking Out The Neighborhood – Kampong Glam – Singapore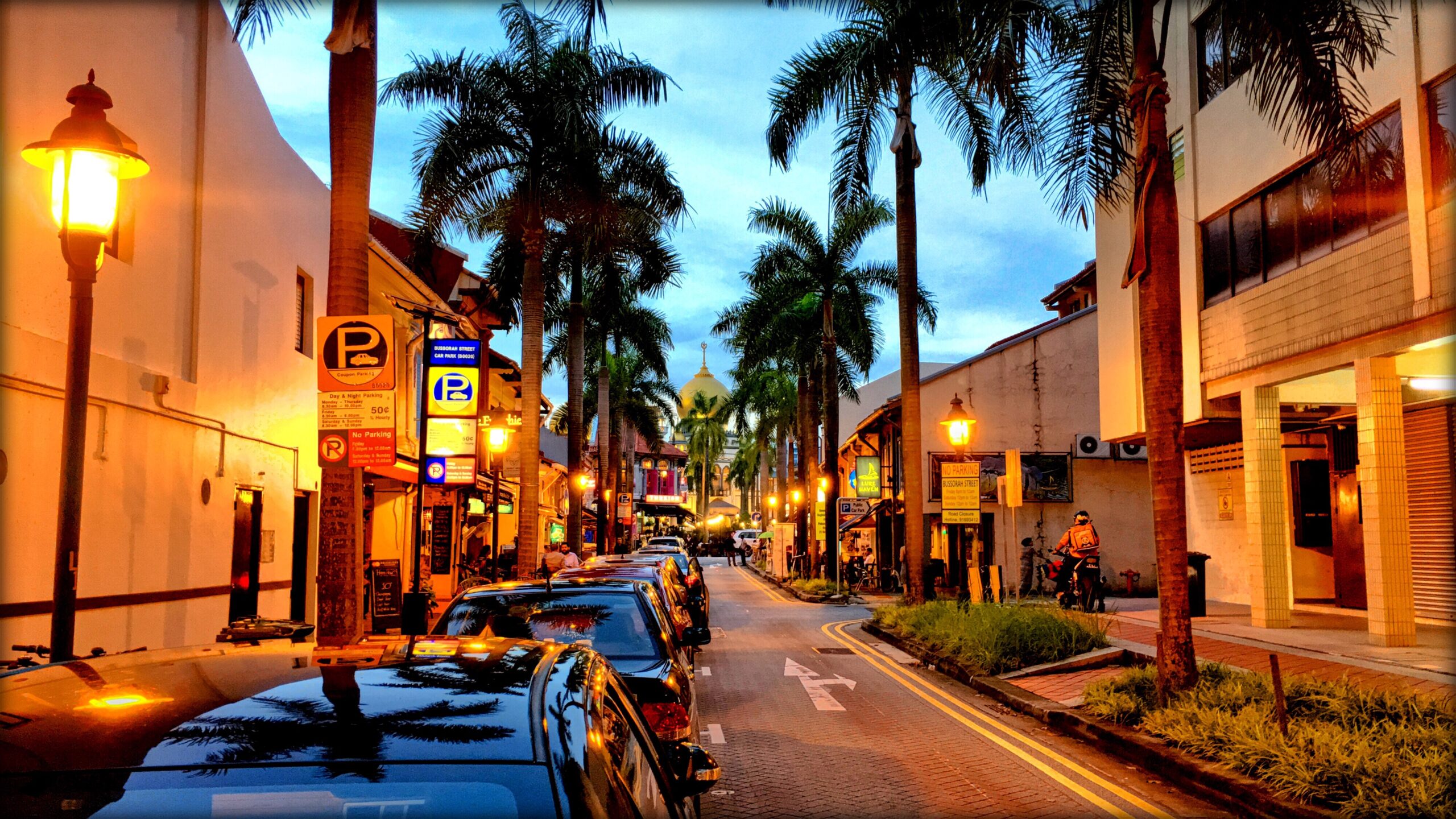 Hello from Singapore! Or is it China? Malaysia? India? The U.K.? Thailand? The Middle East? It's hard to tell.
Singapore is a melting pot city, rich with history, religion, and culture from many countries. And food! Each ethnicity is known for amazing food that can hold its own (except the U.K., sorry, the best fish and chips in the world will never compare to a good curry and fresh naan). Put them all together and the culinary result is unlike anything else in the world. Kevin's desire to eat his way through the many food hawker centers was the main reason we ended up here.
We're staying in the Bugis area, sitting on the cusp of the Arab Quarter and Little India, with Little Thailand and Chinatown both a quick stroll away. In a city that has otherwise become fairly homogenous given the cultural history, these neighborhoods still retain the spirit of their home countries. The picture is of the largest mosque in Singapore, which is on our block. Five times a day, starting at 6am, we hear the Adhan, or Islamic call to prayer, radiating from loudspeakers. It's very cool; the sound of it is haunting, and it's certainly foreign to us, but it fits the neighborhood perfectly.
We spent the day walking around and eating our way through our surroundings, snacking on Halal, Thai, and Indian foods, trying out some old favorites from home, and finding some new favorites along the way. Our goal is to track down every "must-eat" dish in Singapore while we're here. Except for fish head curry…that will never happen.