This Looks Straight Out Of A Video Game – Gardens By The Bay – Singapore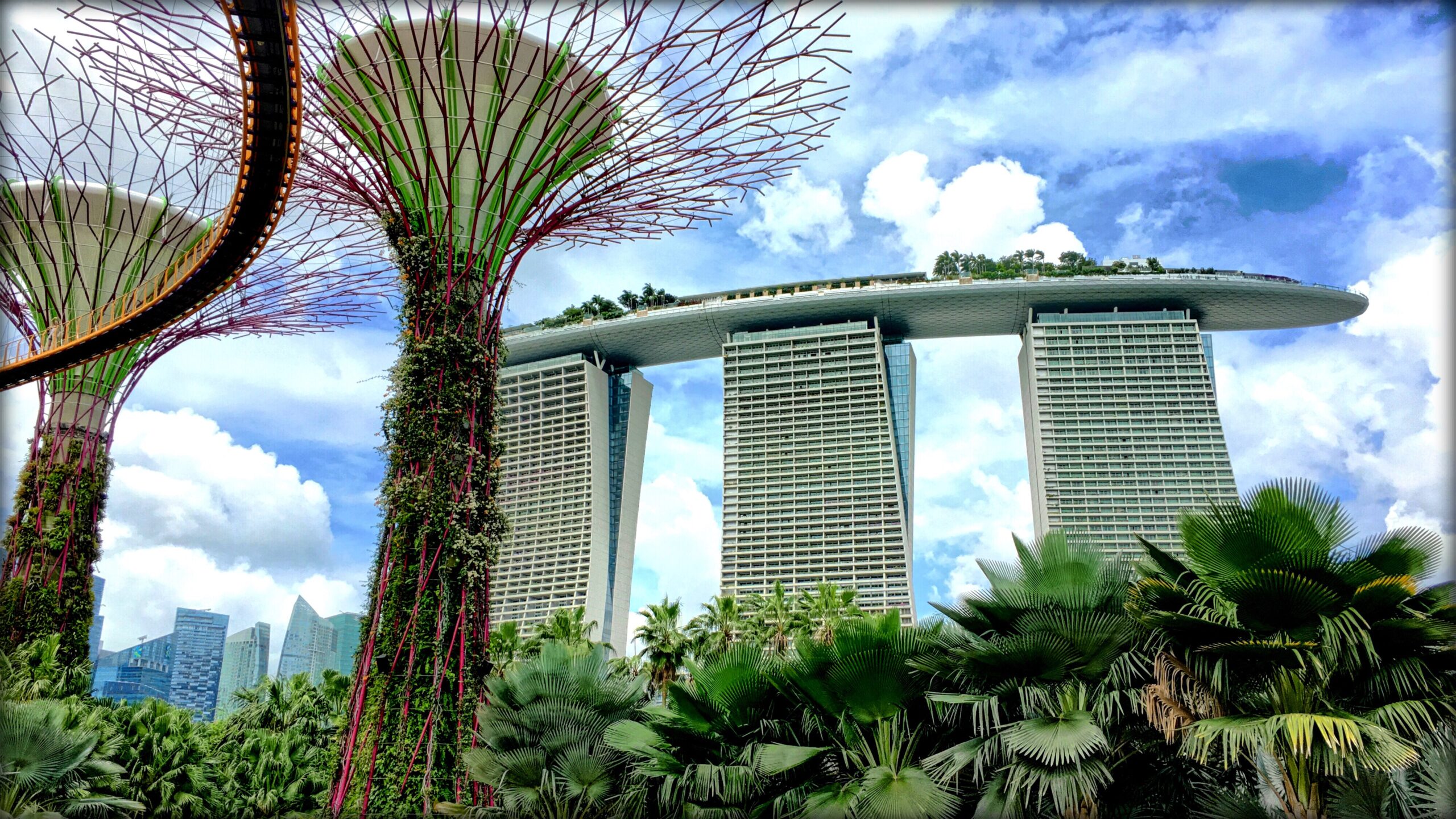 Today we ventured out of the neighborhood and discovered the other side of Singapore, the CBD (Central Business District) and Marina Bay areas. These are nice, upscale areas where Bentleys and Ferraris are commonplace, five star hotels and restaurants dot every block, and the streets are full of Singaporeans in suits and dresses rushing around, in and out of the huge skyscrapers that make up the Singapore skyline. Singapore is a Garden City; a journey that began in 1963, when the founding Prime Minister had the vision to cultivate greenery, planting up to 2,000 trees a year, to soften the harshness of the city. As the country continues to grow, it is moving towards becoming a City in a Garden. It feels exactly like that, a city in a garden. In this downtown area is where we found the Gardens By The Bay. It was only appropriate that we visited them, not just because they're one of the main attractions in Singapore, but because they're featured in the most recent Call of Duty game, which Kevin is dearly missing due to our traveling. If Kevin couldn't visit the gardens in the game, we had to settle on the next best thing, visiting them in person!
The gardens span over 250 acres and feature more than 500,000 species of plants. When you're walking through them, you don't feel like you're in a city, until you look up and see the skyscrapers in the distance. You also see the "super tree groves" which range from 82-160 feet high. These super trees are really vertical gardens, home to unique and exotic ferns, vines, orchids, amongst a plethora of other plants. The Marina Bay Sands is also visible from the gardens. This casino-hotel with a unique architecture is an iconic building in the cityscape. It's home to the world's largest rooftop infinity pool (it's on top of the giant surfboard in our picture).
After being out in the heat for most of the day, we cooled off by having a few drinks with an old Viecore coworker of Kevin's who happened to be in Singapore. Christine discovered that Asia just might have a better margarita than Mexico!