Slowing Down To The Speed Of Life – Thu Bon River – Hoi An, Vietnam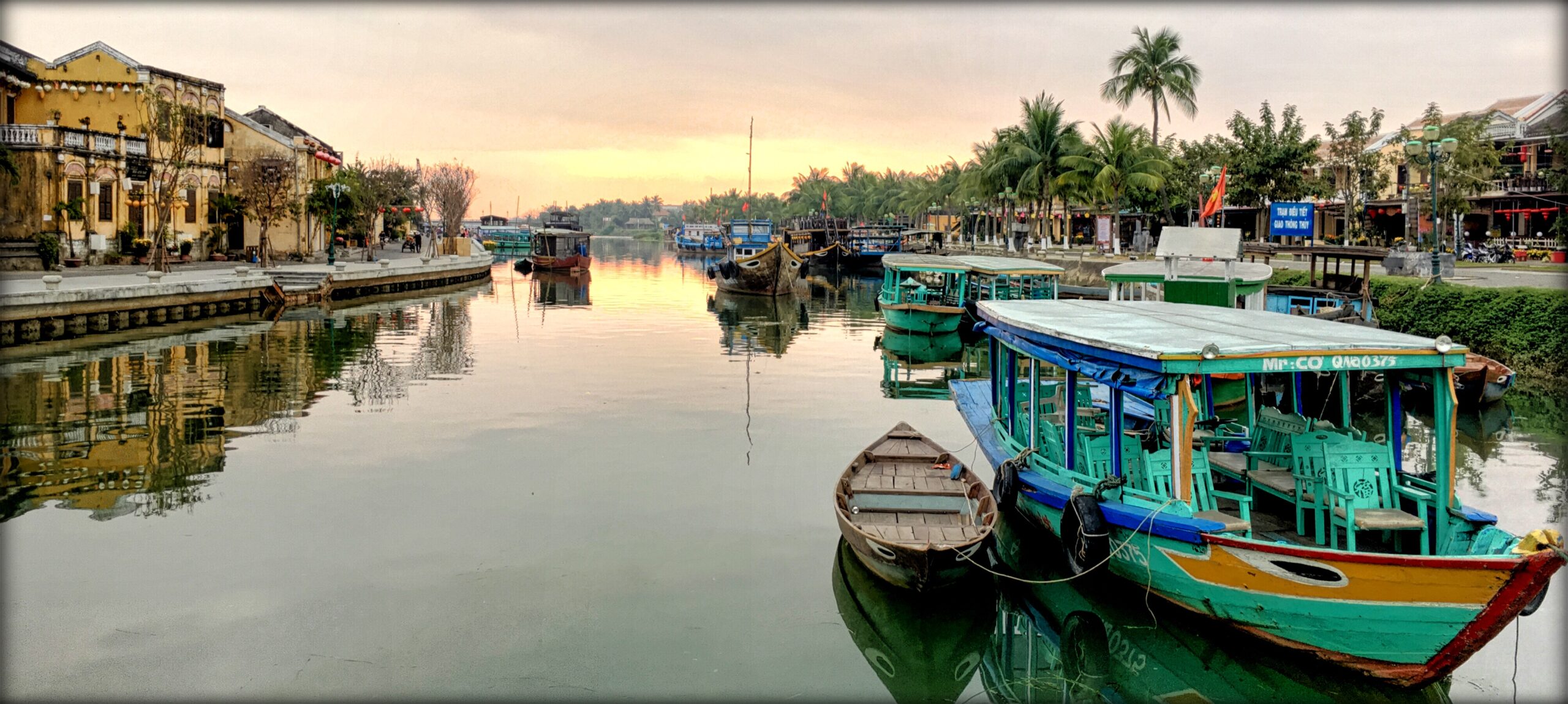 We've packed up our bags, said goodbye to the hustle and bustle of Saigon, and moved halfway up the country to Hoi An, a sleepy river town just a few miles inland from the coast. Coming from a big city of over 8 million people to a small town of just 120,000 has been a drastic, and welcomed change. We're more in tune to the pace of life here – it feels similar to being at home in PA, but a bit more tropical.
Hoi An is a port city that dates back to the 15th century. It's been declared a UNESCO World Heritage Site because the "old town" part of the city has been so well preserved. Motorized vehicles are prohibited, and the narrow streets are full of architecture, shops, cafes, and street vendors. We're staying in a family homestay that provides bikes, so we're looking forward to exploring the area!