We've Upgraded You To A Suite – Hoa Lo Prison – Hanoi, Vietnam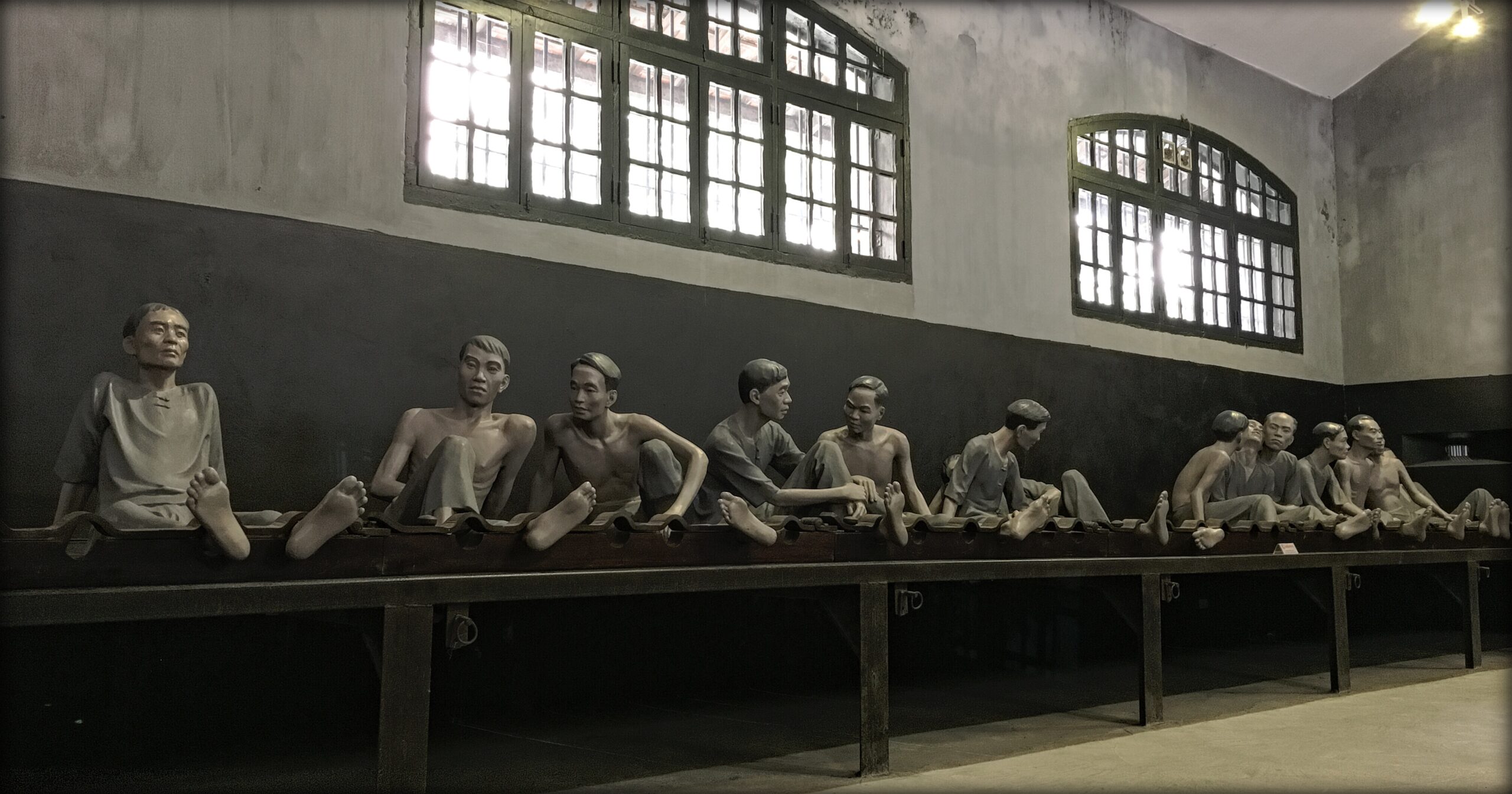 Hello, Hanoi. We've been looking forward to visiting you. Mostly because we're getting a taste of the first world – we're using some of Kevin's Hilton points to stay at a Hilton Garden Inn (for only 10,000 points a night, it's a steal), and we even got upgraded to a suite – thanks Nuance!
We're only here for 36 hours before we head out to Ha Long Bay for a few days, but we'll end up back here after. Cold weather aside (50s being cold for this trip), we really like this town. Hanoi is the capital of Vietnam, and like Saigon, it's a pretty big city, but it's much cleaner and has more charm to it. We spent our only full day walking around, checking out some of the sights, and scoping out some things that we want to do when we get back (read: there will be pictures of big bamboo tobacco pipes in the near future).
One interesting place that we visited was Hoa Lo Prison, a prison built by the French to imprison the Vietnamese, then used by the Vietnamese to imprison Americans during the war. It was known as the "Hanoi Hilton," and was where John McCain was held as a POW. They even have what they claim to be the suit he was wearing when he was captured on display. Most of the prison was torn down in the 1990s, but the original entrance and a few of the original buildings still exist and are now a museum. The picture is of one of the living quarters, staged with Vietnamese prisoners.
For video game nerds, the Hoa Lo Prison was the setting for the Hanoi campaign and map in Call of Duty Black Ops, so this room might look familiar!