Beach Night! – Batubelig Beach – Bali, Indonesia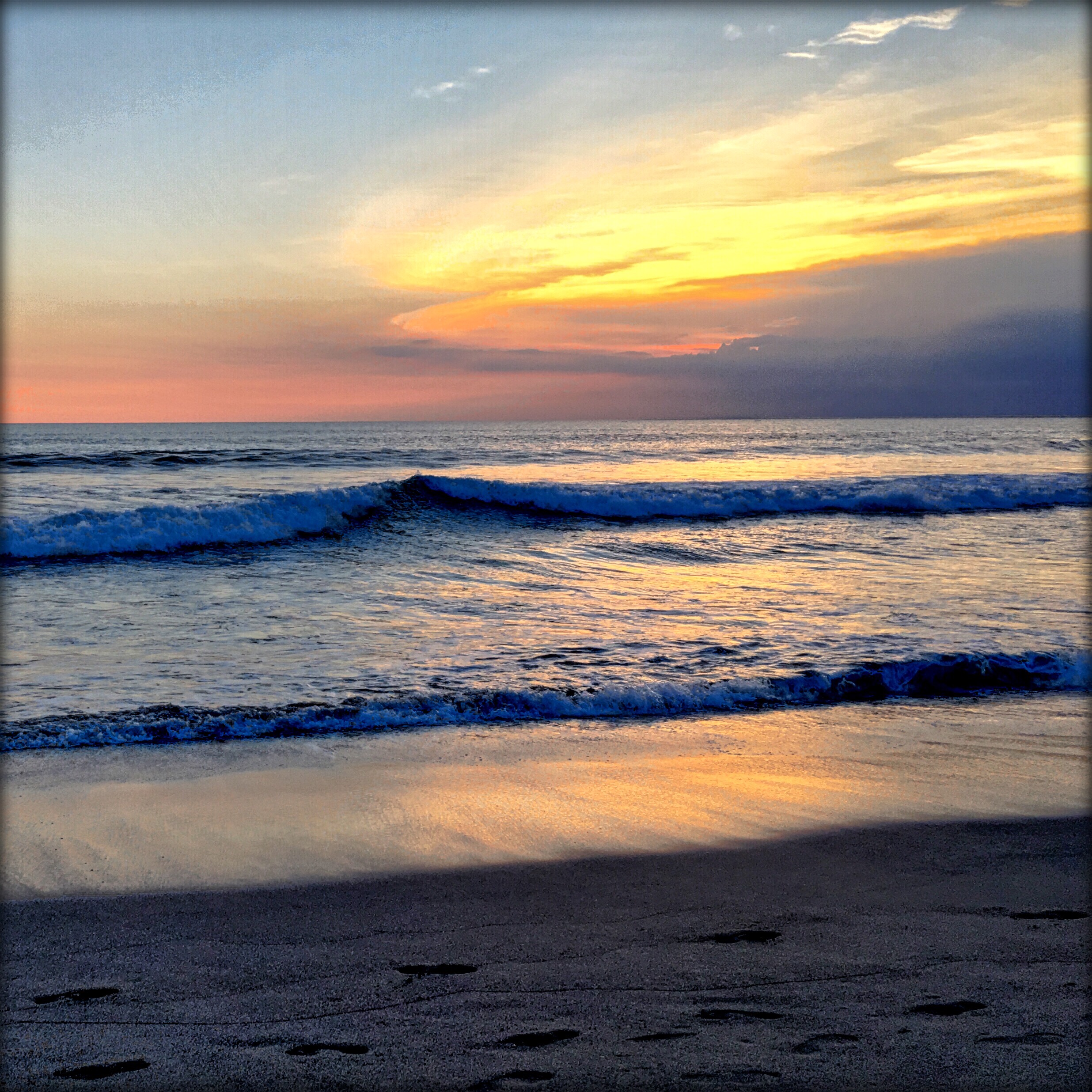 The beaches here are so nice, we just couldn't stay away. They're not the white sand, clear water type of beaches that you would expect for a place that feels like a tropical paradise. Instead, it's black sand and big crashing waves that are more fit for surfing than swimming. Or in Kevin's eyes, perfect for swimming. Today he spent a few hours out in the water taking a beating from the waves, until he eventually gave up and just laid down in shallow water, getting pushed around by the smallest of waves like a body that had washed ashore. Christine spent those few hours perfecting her "no thank you" – turning down the many touts that were hawking everything from sunglasses to foot massages. So far, she has only been unable to say no to a nice man selling bracelets…she's up to three bracelets.
Later in the day, we decided to check out another beach that Kevin had found on a morning run. We got there about an hour before sunset, right as the bar-on-the-beach was starting to fill up with youngins relaxing on bean bag chairs, sipping beers, smoking cigarettes, and just enjoying the laid back atmosphere. We grabbed a beer for Kevin, a coconut for Christine, took a seat, listened to the music, and watched the sun come down.