Knee Deep In Paradise – The Ocean – Gili Air, Indonesia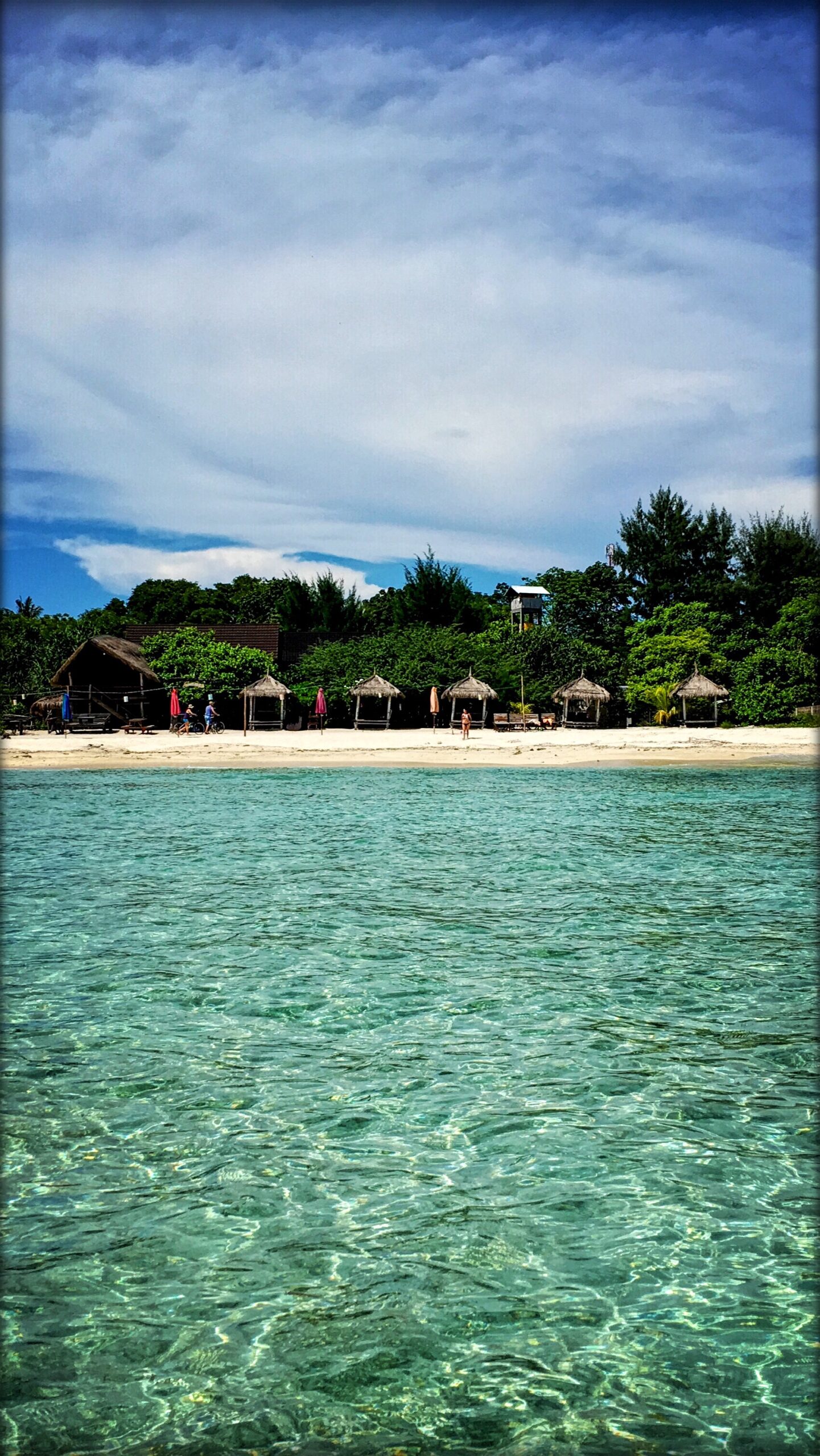 We've been on Gili Air for 48 hours and we've done exactly what we set out to do. Wake up, jog around the coast, have breakfast, lounge by the beach, mosey into the ocean to cool off, relax by the pool, then shower and get ready for a crazy night out. By a crazy night out, we mean hit up a bar/restaurant on the beach, find a cozy spot to watch the sun set, and have some dinner and Bintangs. It's been a rough two days.
The villa we're staying in is on the west side of the island, which is the quieter side, best known for relaxing and the sunsets. The east side of the island is better for swimming and snorkeling, but it's also the busy side. It's pretty amazing how many bars, restaurants, hotels, and spas there are for a place that has a population of a few thousand at best. Our immediate area has everything we need to survive, so we've been sticking around the neighborhood.
We're developing a love/hate relationship with the beach on this side of the island. The views out to Gili Meno, Gili T, and Bali to one side, and Lombok to the other side are outstanding. But the beach itself has a lot of broken dead coral which is rough on the feet, and the water has large patches of seagrass. With that said, the water also has large sandy areas which have that beautiful turquoise hue, and it's so shallow that you could probably walk halfway to Gili Meno at low tide. And most importantly, you can count the number of people in the water at any given time with two hands.
This weekend happened to be a big party weekend for Gili Air. There was an event called the AIR Festival – three days of DJs, dancing, and all night partying. Literally all night partying…when Kevin woke up at 5am this morning, he could hear the bass from the closest party still thumping, competing with the first call to prayer from the mosque in the center of the island (the locals are mostly Muslim). On a morning walk around the perimeter at 9:30am, there was still one last afterparty going strong. People here sure know how to party…but if this weekend was "busy," then we can't wait to see what this place is like when it's not busy.