Sanctuary For All – Lanta Animal Welfare Center – Ko Lanta, Thailand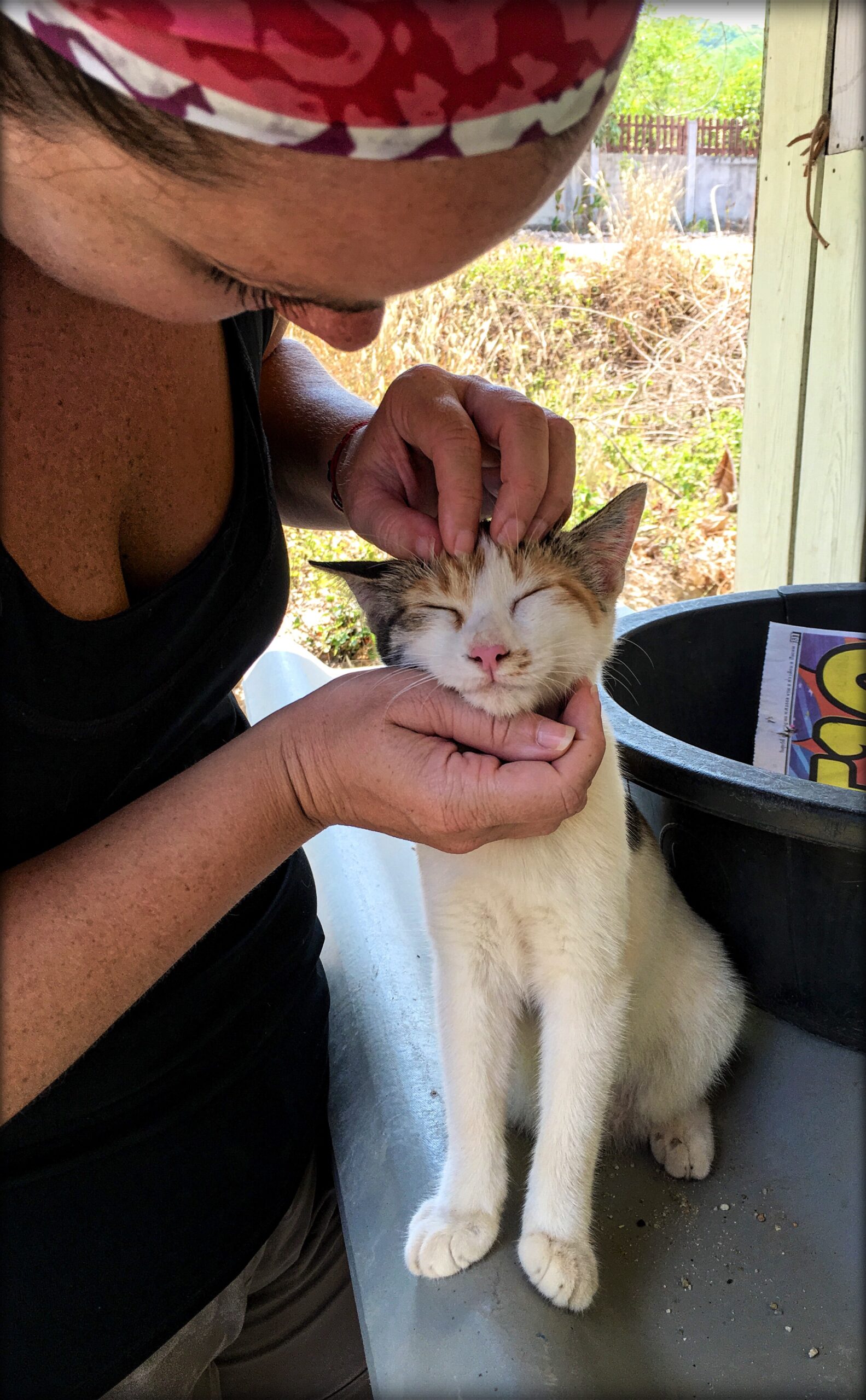 With all the beaches around Ko Lanta, one would think that lounging at the beach would be the number one thing to do here. According to TripAdvisor, that's not the case. Tourists have rated the Lanta Animal Welfare Center as the number one activity in Ko Lanta, and for a good reason. The Animal Welfare Center is a nonprofit that rescues stray dogs and cats and adopts them out to loving families all over the world. They rely on volunteer staff to take care of the daily cleanup, and curious guests stopping in to walk the dogs or spend some quality time with the cats. They even seek volunteers to accommodate an adopted pet on a flight to its new home!
This place is just a brief, sweaty half mile walk from where we're staying, so we've been stopping by. Fortunately for the animals, it's so popular that when we went in yesterday morning to walk a few dogs, we were too late – they were all out for their morning walks with other volunteers. Instead, we spent some time with the cats. Most of them were hiding wherever they could find shade. This particular cat was out and about, and was quite the meower, but all she wanted was some love – look at that face!
We returned bright and early this morning and got lucky. Noodle and Aladdin, two rescued street mutts, were ready to get back on the streets. We took them for an hourlong adventure down to the beach and back. Noodle was an older female that wanted an easy stroll, but Aladdin was full of energy, so Kevin ran him up and down the beach. It's so hot here that all four of us were panting by the end of the walk, but it was nice to spend some time volunteering with animals in need.