Fighting The Current – Paradise Beach – Palawan, Philippines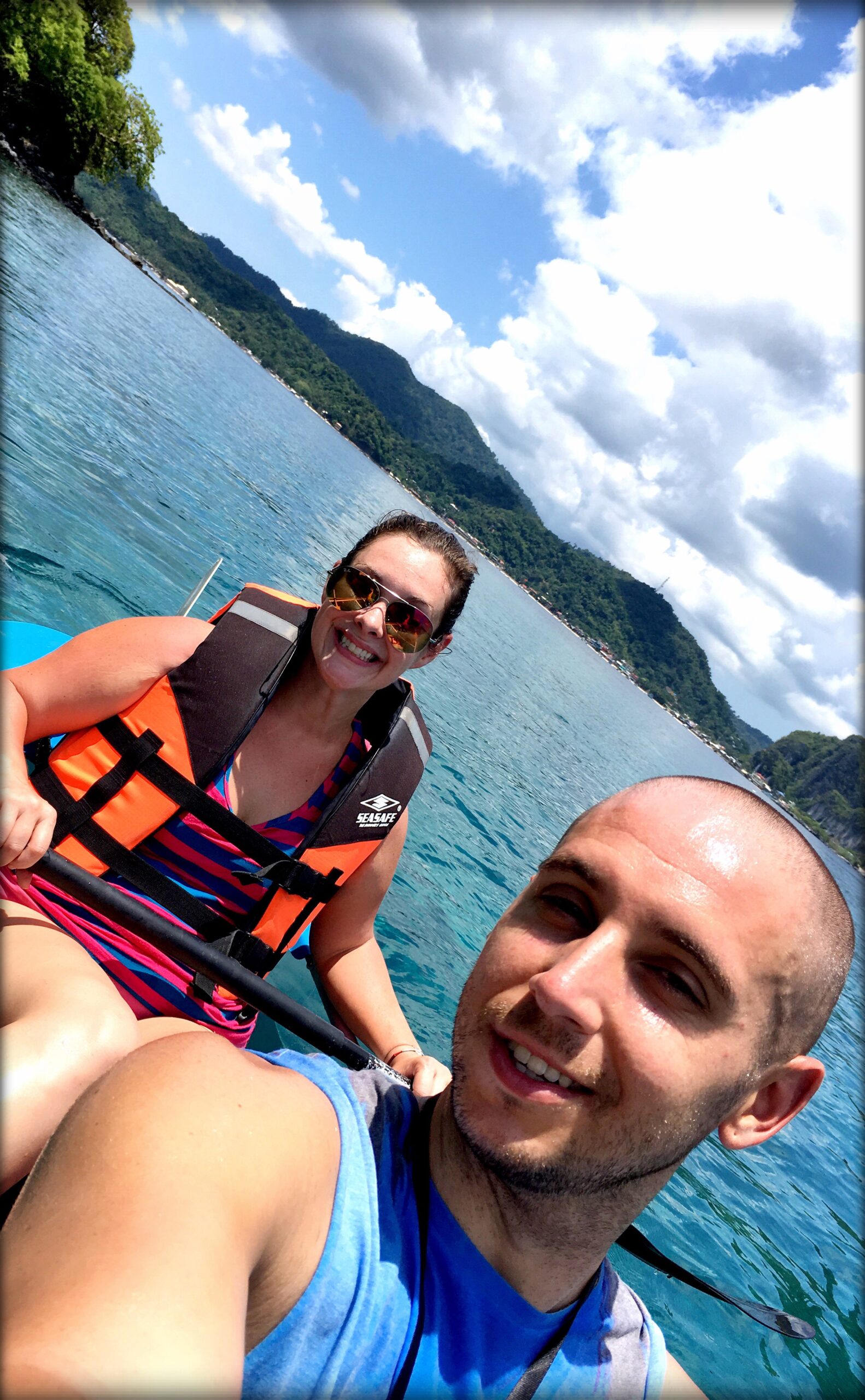 The main highlight of El Nido are the islands that lie just off the coast. They're huge mountains that spring up from the water and are home to many secluded beaches and snorkeling areas. You can book boat tours that will take you on a set route to visit them; the tours have been creatively named Tour A, B, C and D. Since some of the islands are relatively close by, we decided to skip the organized tour and head out on our own…well not entirely on our own. In El Nido, we met up with Abs and Talia, a couple we met at the Elephant Nature Park. Together, the four of us rented clear kayaks (they're a sham!) and some snorkel gear, then set out for an afternoon of exploring.
We ended up visiting two islands, where we swam around and snorkeled, lounged on the beach, and played with a few dogs that called the islands home. The second beach we went to ended up being home to a family. They had built a a few small structures from wood and palm leaves, set up nets for fishing, and had a small boat to make runs back to the mainland. Talk about living off the grid! While we were swimming around, contemplating if we would want to live out there, it started storming. Since we were already wet, we just laid back and floated in the ocean as the rain came down and thunder boomed overhead. It was so relaxing, but when the rain stopped we knew we had to make our way back to shore.
Getting back was a bit challenging. The currents were stronger than we anticipated. Our kayak, which was more like a canoe, had a bent rudder and only wanted to go left. After about an hour of paddling (with just our left arms…stupid rudder!), we made it! We rewarded ourselves with a shower, a few San Miguels, and a seafood BBQ on the beach. Not a bad first day!