Off The Grid – Duli Beach – Palawan, Philippines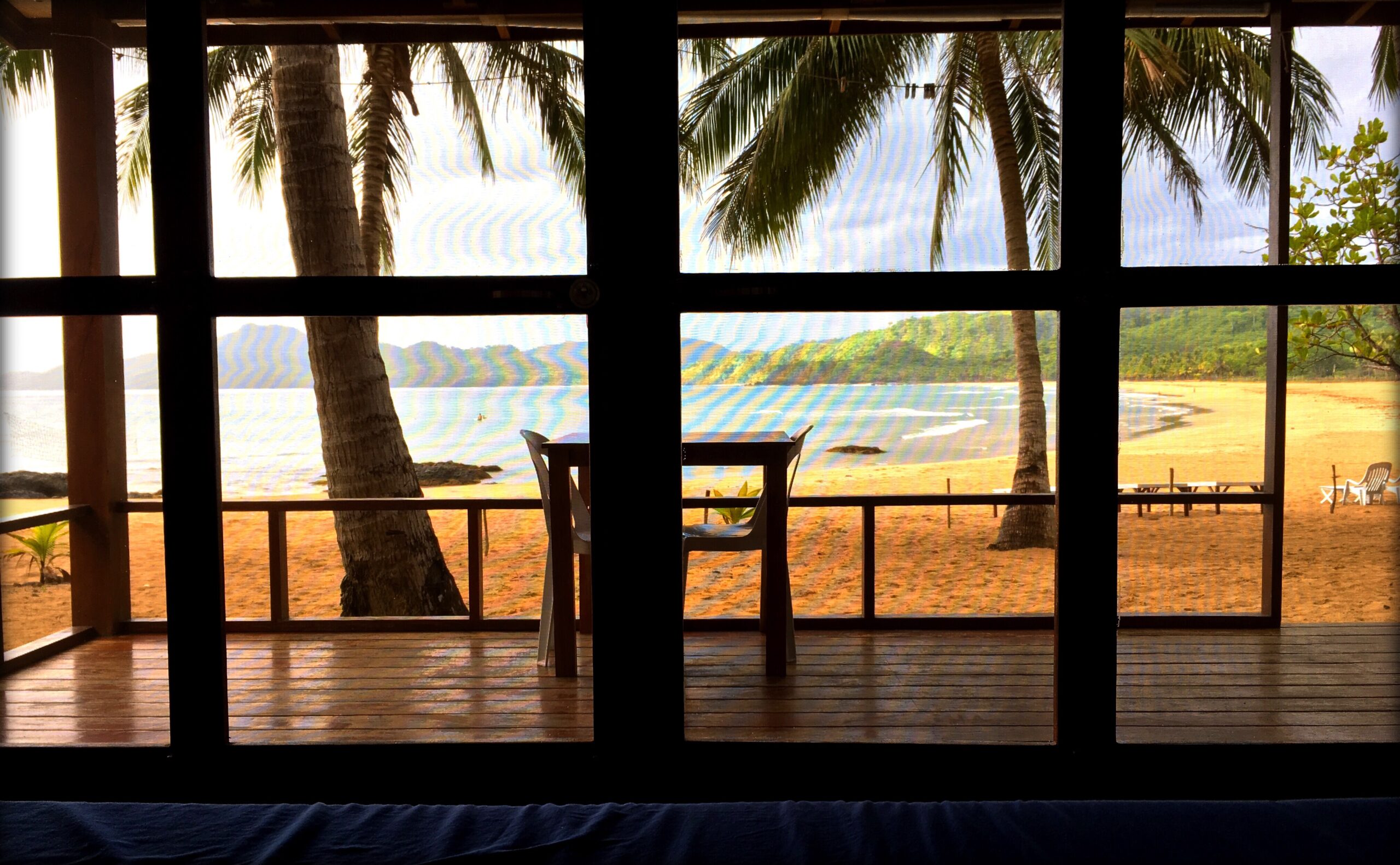 During our research on Palawan, Christine found a place that made us both curious. About 30 miles north of El Nido is Duli Beach, an isolated one mile stretch of sand with waves for surfing, coral for snorkeling, and strangely enough, a two cabin bed and breakfast run by a Dutch couple. We didn't need to read much more before locking in a few nights stay.
Getting to Duli Beach requires either self-driving with a motorbike, or hiring a trike (a motorized tricycle – the best way to travel short distances) each way. We wanted to literally be stranded there, so we opted for the latter. The hour and a half ride out was intense. It was a rainy day, and the roads were rocky and muddy. There were a few hills that were so steep, we had to get out of the trike and walk, while the driver said a few Hail Mary's and made a long slow run to the top. We think his trike might be on its last legs, but he got us here. And when we say he got us here, we mean he got us to the end of a one lane dirt road where it became so narrow that we had to walk the last half mile. This place truly is isolated.
When we finally arrived, we were greeted and shown to our cabin, which is a well-built, open air room no more than 50 feet from the water. The picture is the view from our bed. There is no electricity here, and no boat traffic. Just a handful of visitors during the day, but we have the place to ourselves most of the time. If we walk halfway up the beach we can get decent cell signal, but most of the time we're unplugged. We think we may have found paradise, so if this is the last post we ever make, you can probably find us on Duli Beach, sipping on coconuts.