Anything Else? – Rajdhani Thali Restaurant – New Delhi, India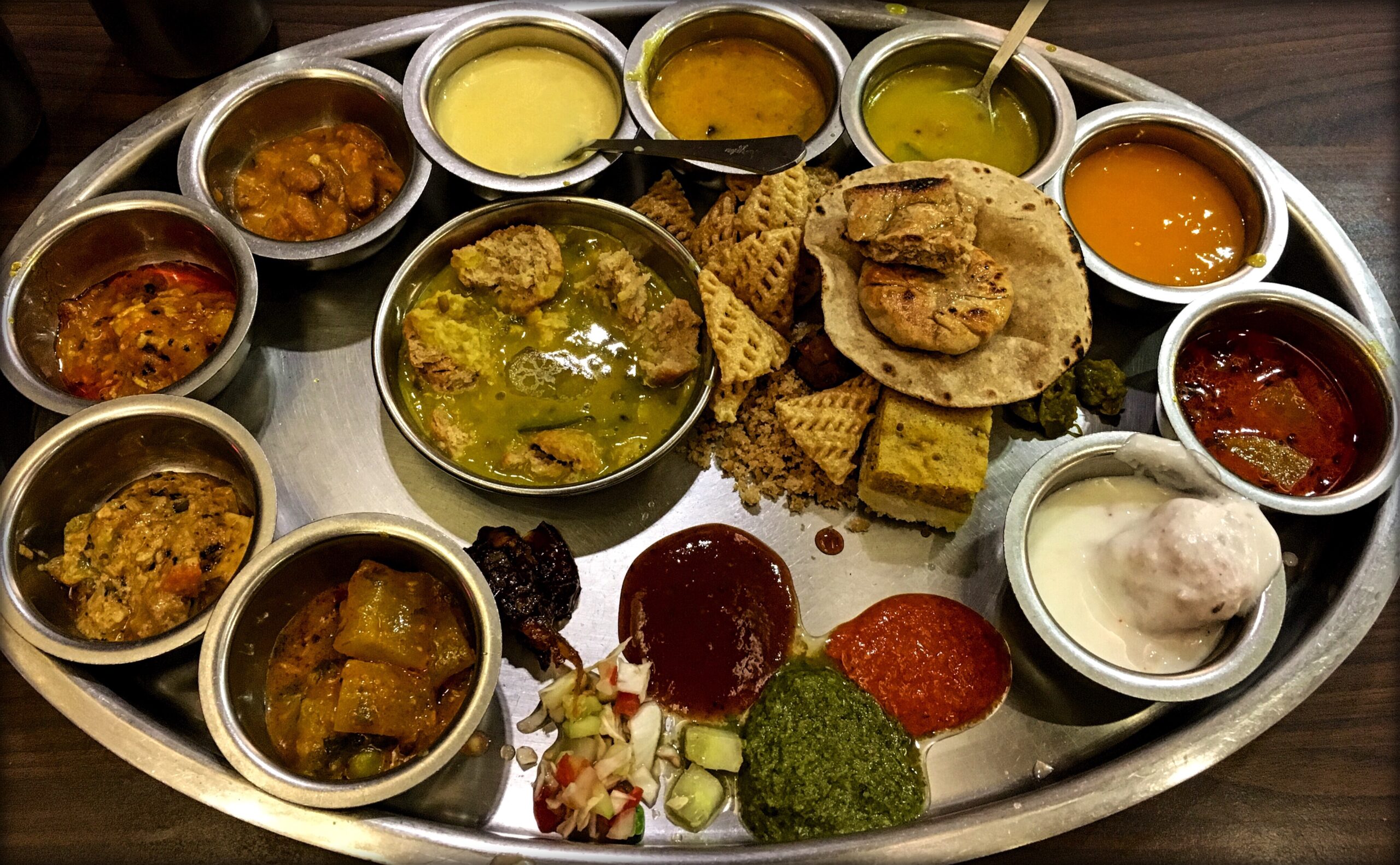 We've been writing about all of the Indian food we've been eating, but haven't shared any pictures of it. Until now!
When we arrived back in New Delhi, our tour guide set us up with a dinner at a thali restaurant. Thali is what this round plate is called, and it's also the term used to describe this style of meal. Thali is a meal that consists of many different dishes served on a single plate, which is supposed to cover all aspects of the taste spectrum. It's a very popular way of eating all across India. We've had a few thali meals here, but none that were as elaborate as this one.
This particular thali restaurant specializes in Rajasthan cuisine. What you see on the plate are main dishes along the left, soups and lentils along the top, some mango purée, a dessert, a variety of breads on the inside, and several chutneys along the bottom. That little bit of empty space was eventually filled with a few sweets, but we were too busy getting our hands dirty to take another picture.
As we ate our way around the plate, we tasted sweet, sour, bitter, salty, spicy, crunchy, and chewy. Each time a part of the plate became visible, someone would show up to refill us. We washed it all down with a fresh lassi. It was a very fun meal to eat. Something we could never replicate at home, but maybe we can find a thali restaurant now that we know what it is.