To The Left – Vallée De Mai Nature Reserve – Praslin, Seychelles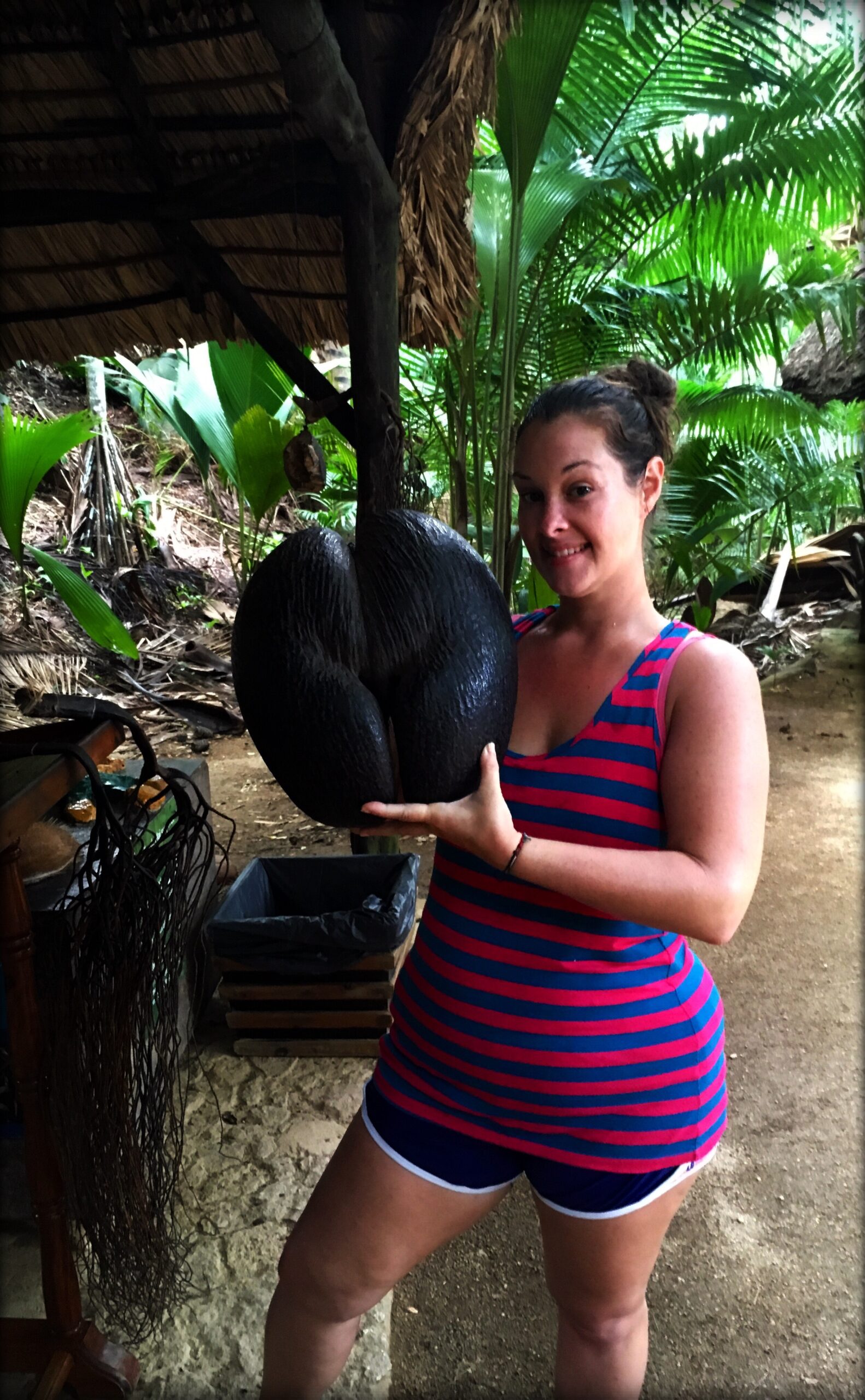 We've made our way to Praslin, or "Pralin," as they call it here, the Seychelles second biggest island. Like La Digue, there's one main road that circles most of the island, but stops short of connecting due to the geography of the land. Unlike La Digue, Praslin is big, so in order to get around, we had to rent a car. We're again faced with a big decision to make each morning. Do we go to the left, or to the right? We'll start with the left this time.
Our day started out with a hike through the Vallée de Mai Nature Reserve, a prehistoric palm forest which has remained largely unchanged since that time. It's been designated as a UNESCO World Heritage Site because it's the most populated coco-de-mer forest in the world. That's not saying much, since they can only be found on two islands in the Seychelles – but it's a pretty interesting plant! The coco-de-mer produces the largest seed in the plant kingdom, which has many nicknames, including sea coconut, double coconut, and love nut. It has a very…pelvic shape. It's a big deal here – our passport stamp is even shaped like the coco-de-mer.
We spent the rest of the day exploring the left hand side of Praslin. Using Google maps as our guide, we navigated our way to numerous beaches and viewpoints. A few times Google led us astray. Where there was supposed to be a viewpoint, we found someone's house – we're sure they had awesome views from their back yard. Another time it led us to a private beach, behind the gates of a posh resort and golf club. Luckily, the guards were nice enough to let us in, and it was worth the trouble!
Left side…done!