The Quest Ends Here – Valencia Cathedral – Valencia, Spain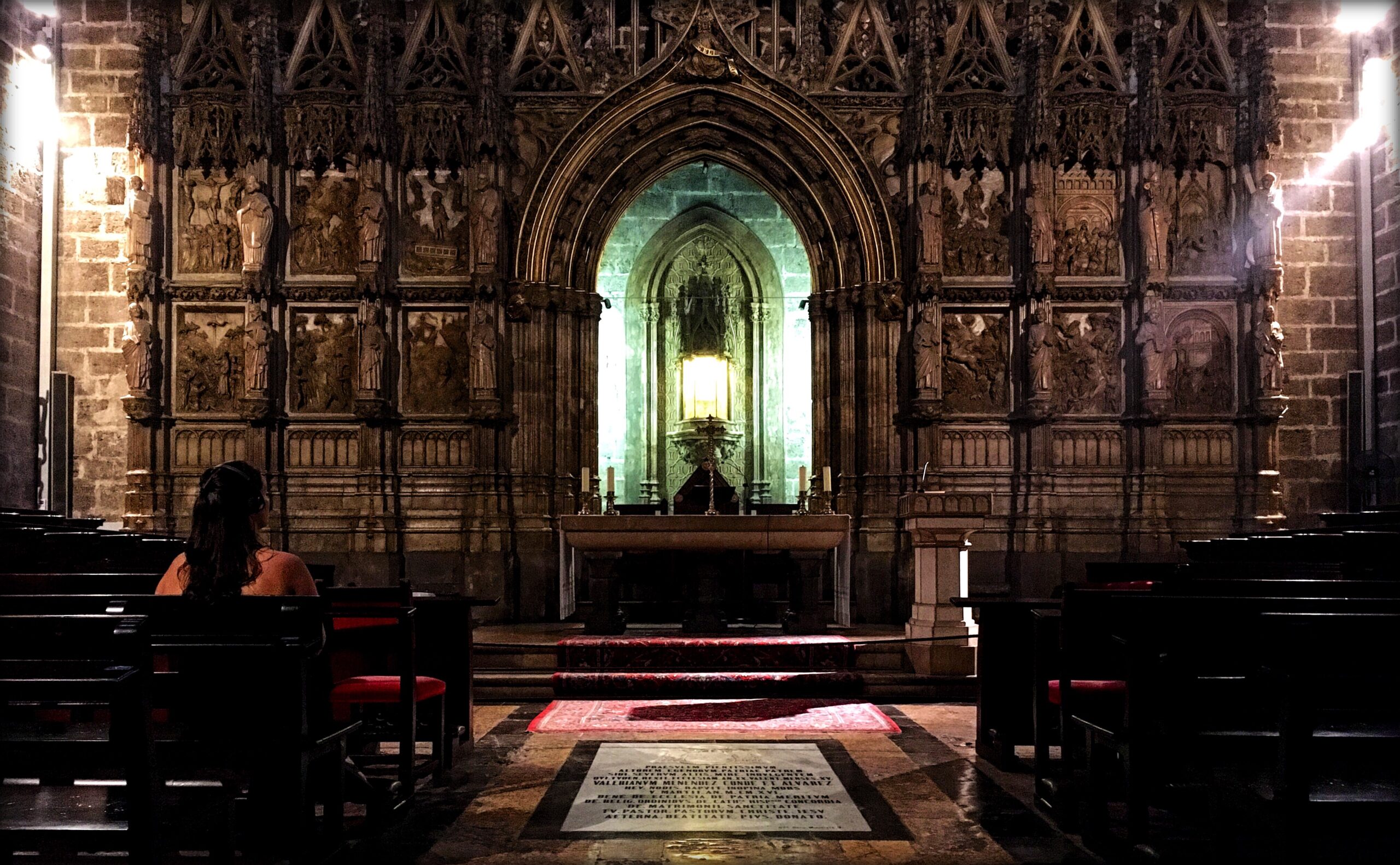 We've spent a lot of time outside on the streets of Valencia. It's a warm, sunny city that just begs you to take a seat outside at a cafe and people watch. We've walked by the Valencia Cathedral, easily the most impressive building in town, at least a dozen times. But we had yet to go inside any of the historical landmarks in the old town area. That had to change!
We set aside the morning of our last day in Valencia to hit up a few sights. We started out at the Torres de Serranos, one of twelve gates that used to be the only way in and out of Valencia when it was a walled city. This gate is so big that we originally thought it was a castle. We climbed to the top for some panoramic views of the city.
Next we took a short walk to the Valencia Cathedral. This cathedral has a lot of history behind it. It was built on the grounds of a mosque in the 1200s, and has been altered several times over the years as design styles changed. It's nothing short of amazing on the outside, but the inside is even better. The main chapel is just massive. A great place to take a seat for a few minutes and contemplate life. There's a small room next to the main chapel, called the Chapel of the Holy Grail. This is a much smaller room, built in the 1300s – and it still looks and feels like the 1300s. This chapel houses a Holy Chalice which is widely regarded as being the authentic Holy Grail from the last supper. How incredible is that! We were lucky enough to have this room to ourselves for about ten minutes. The picture is of Christine having a seat in this chapel, pondering if the blood of Christ was a Rioja or a Sangiovese. The Holy Grail is on display in the center of the wall.
Finally, we ended the morning at La Llonja de la Seda, an old gothic building next to the Central Market that used to be a silk exchange. This building was pretty neat to explore, but by this time the big tourist groups were out and about. We headed over to the market to get our daily fix of Serrano ham and Spanish cheese, then headed back for a siesta!