A Little Bit Of This, A Little Bit Of That – La Tasqueta De Blai – Barcelona, Spain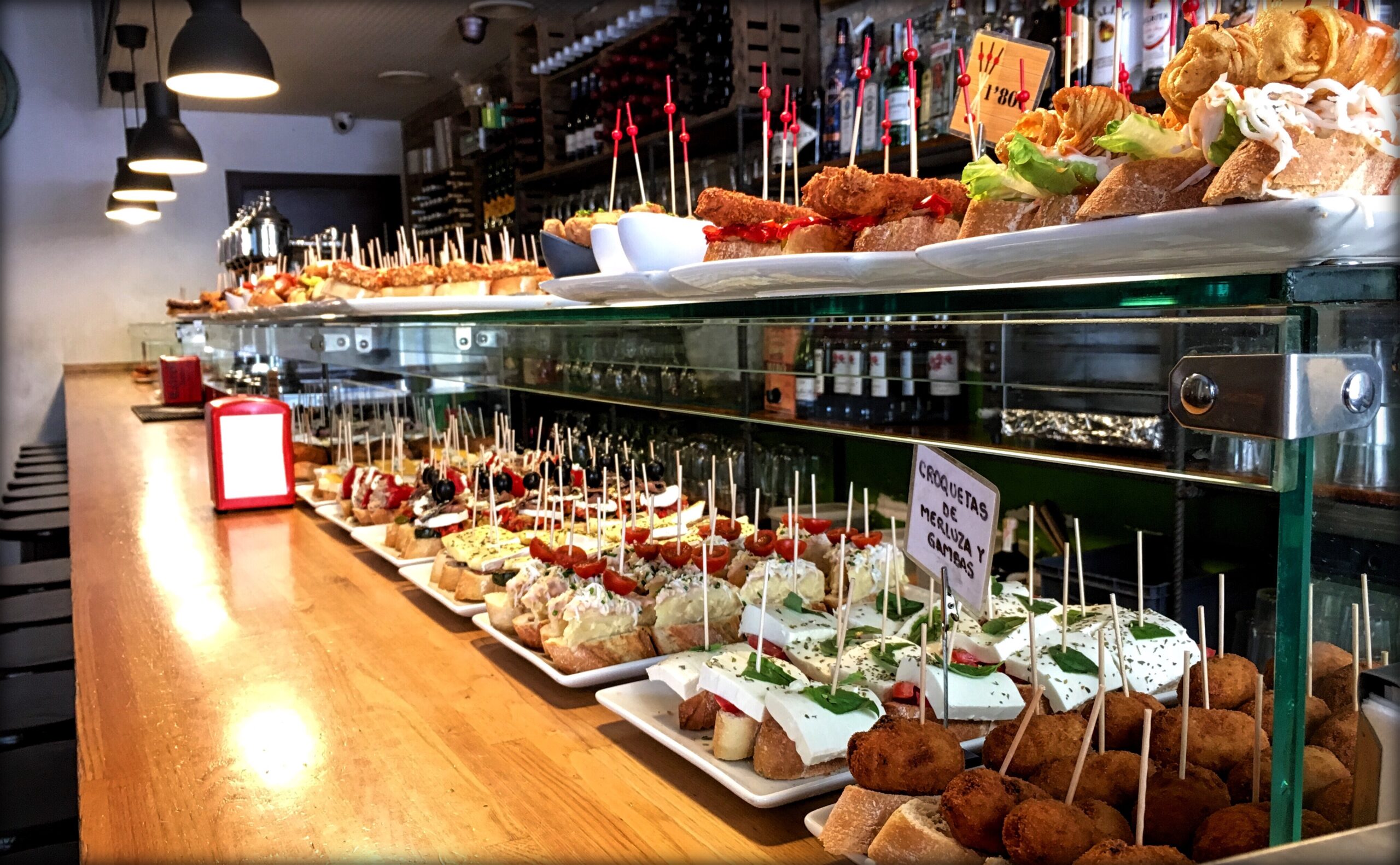 Spain is very well known for its tapas. There's no shortage of tapas bars in Barcelona, but the northern part of Spain is better known for pinchos. A pincho can easily be described as a single serving tapa on a small slice of bread. The bread and topping are secured with a small skewer, which is what the word pincho means; pinchar = to pierce.
Many bars in Barcelona specialize in pinchos. If you take a peek into one of these bars, you'll see a spread of plates filled with colorful pinchos, featuring all sorts of ingredients. It's a feast not only for your stomach, but also for your eyes. When you're finally lured into one of these establishments, here's how it works: you order a drink, they give you a plate, and then you check out the goods, filling your plate with whatever looks tasty to you. They all look so good, a second trip is usually necessary. When you're finished, your bill is calculated based on the number of skewers on your plate. Most pinchos only cost 1€, with some being slightly more expensive at 1.80€.
Lucky for us, we're staying just steps away from Caller de Blai, a pedestrian street that is lined with pincho bars and outdoor seating. It's the perfect spot to eat and drink the day away. Our good friend and neighbor Louis has joined us in Spain for the next week and a half. After a long red eye flight, he was hungry, and we knew exactly where to take him! We headed to La Tasqueta, ordered up some sangria, and let the skewers pile up while we caught up on the happenings at Del Boca Vista since we left.