The Future Is Now – Sagrada Família – Barcelona, Spain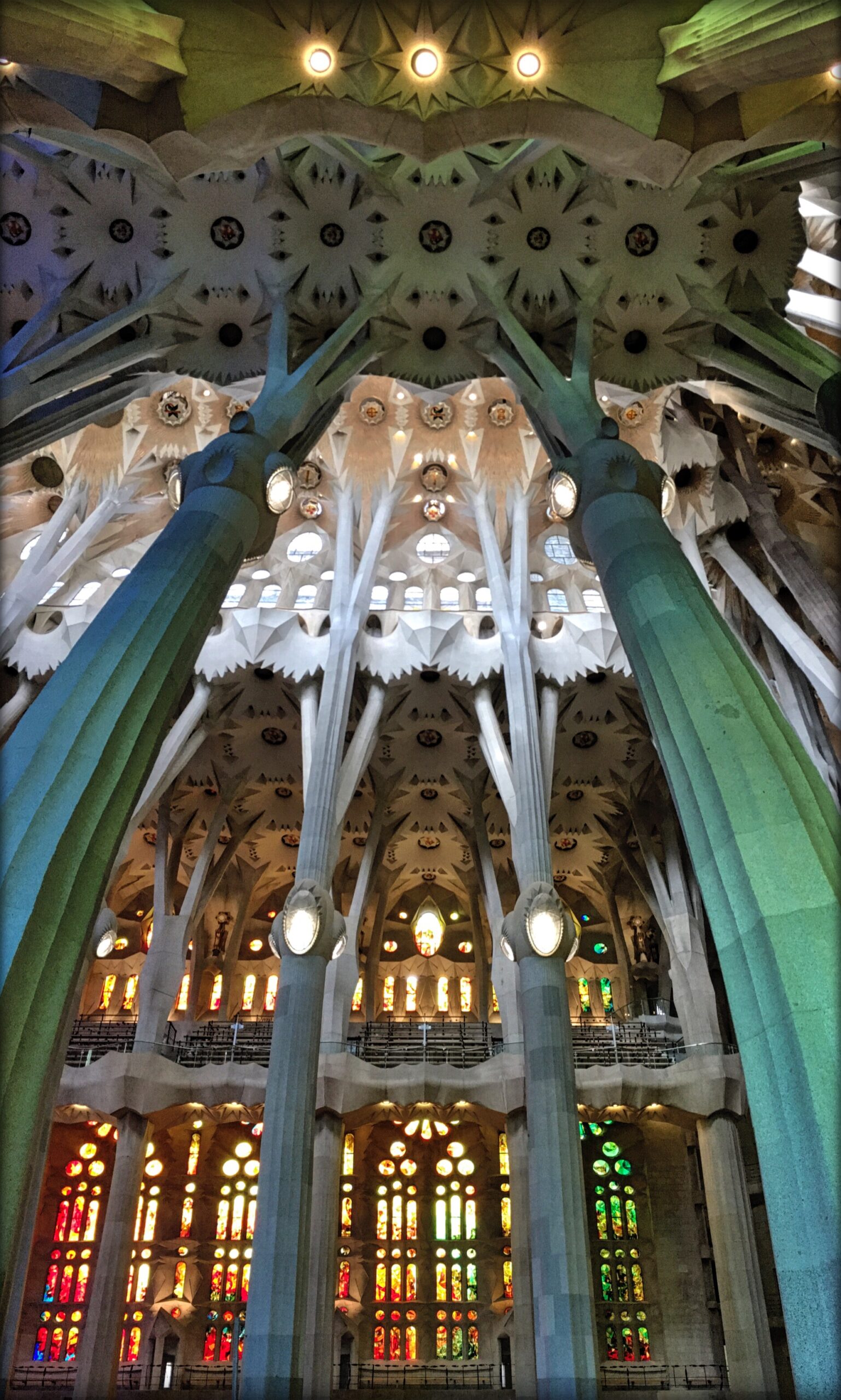 We're winding down in Barcelona, but before we go, there was one thing that we absolutely had to go see: the Basilica of the Sagrada Família. This under-construction basilica, with a footprint that spans an entire city block, is Antoni Gaudí's magnum opus. You simply can't come to Barcelona and not see this. We're not just saying that…it's impossible to miss, since it stands out in Barcelona's skyline, with multiple cranes hanging off of the top.
It would be difficult to summarize the Sagrada Família without glossing over the details of how incredible of a project it is, so if it's your type of thing, we highly recommend that you read up on it. It's been under construction since 1882, with a target completion date of 2026. It still has a long way to go, but what is currently there is astounding. From the outside, it just kind of looks like a massively scaled up, highly detailed gothic basilica. From the inside, it becomes clear how brilliant of an architect Antoni Gaudí was.
Gaudí was very spiritual and had a great regard for nature as God's creation. National Geographic summed it up best – "If nature is the work of God, and if architectural forms are derived from nature, then the best way to honor God is to design buildings based on his work. Gaudí's famous phrase, 'originality is returning to the origin,' means that the origin of all things is nature, created by God." The Sagrada Família "strives to compress all of earth and heaven into its structure with structural forms mimicking those found in nature." The columns in the picture mirror trees, the roof structures mirror leaves, arches mirror rib cages, and so on. By reproducing nature's designs, he was able to reduce the materials needed to build strong structures.
This place is notorious for multi-hour waits to get in on a daily basis, so we pre-booked ourselves a tour that got us in at a certain time, and included a trip up one of the towers. Everything about the Sagrada Família looks so futuristic; the way we felt walking through it is probably the same way that people felt walking through a cathedral that was being built in the 1200s. It makes you wonder what people will think of this 800 years from now.
We were there mid-morning, so we got to see how the morning light transforms the interior through the intricate stained glass windows. It left the three of us speechless. How something like this could be imagined and then built is just beyond us!