Checking Out The Neighborhood – Plaza De La Romanilla – Granada, Spain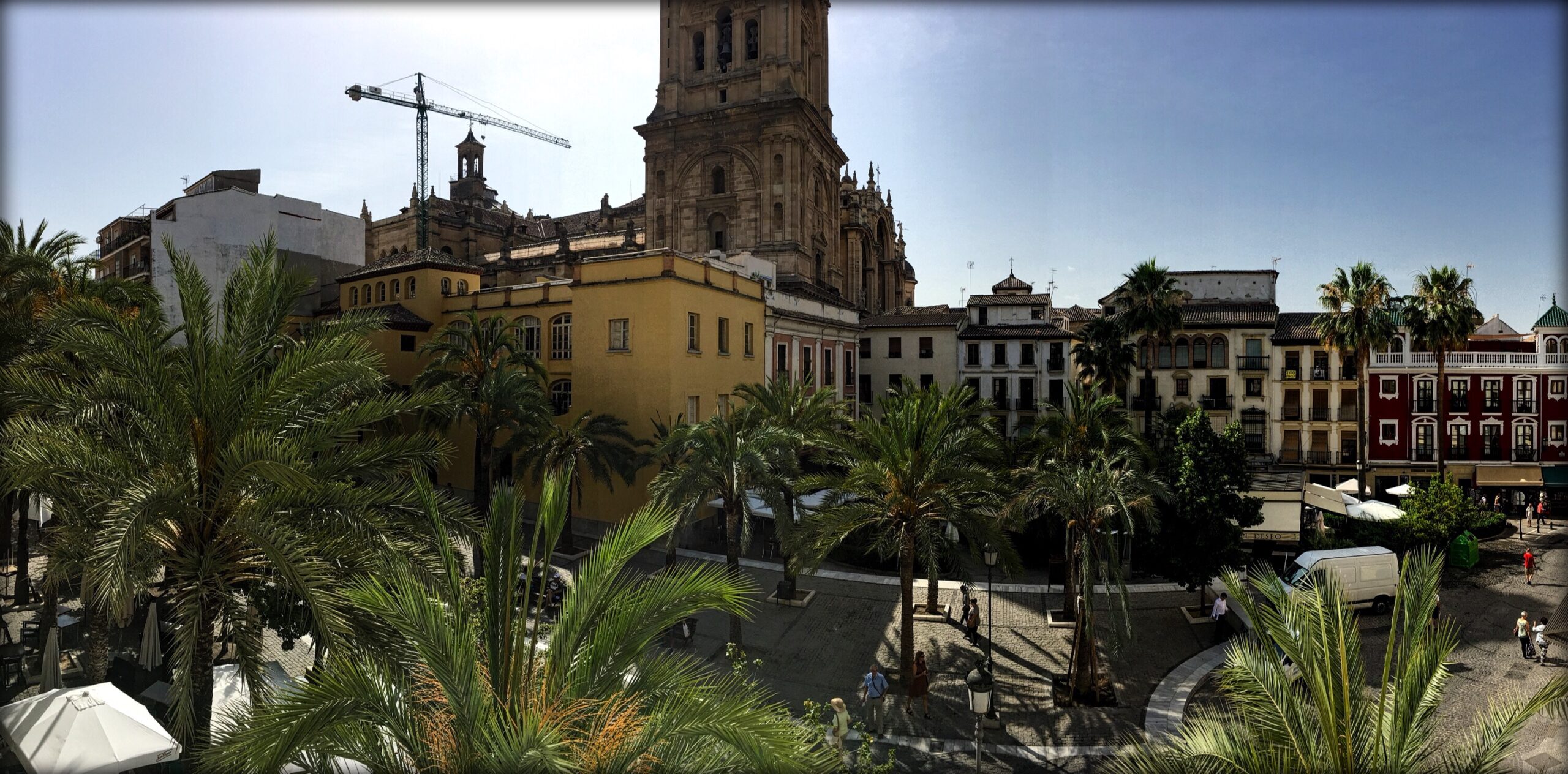 We're spending the next two weeks in Granada, Spain. Finally! It's one of Christine's favorites cities, having lived there for a year after college, making lifelong friends and unforgettable memories. Christine has been talking to Kevin about Granada for years. She has a list a mile long of foods he has to try, places he has to see, and people he has to watch out for. We've rented an apartment in the center of the city, steps away from the cathedral, overlooking a plaza that's great for people watching. The picture is from our front window. The location is perfect – in less than 30 seconds, we can reach several cafes to get our morning coffee, tiny shops selling fresh fruit and vegetables, fresh eggs, bread, jamon and queso, and even late night beverages and tapas.
For the next two weeks, this will be our home base as we tick all of those items off of Christine's list. We're going to take some day trips to areas outside of Granada as well, but we're leaving plenty of time to enjoy some of the last few weeks of our trip.