Paradise On Earth – The Alhambra – Granada, Spain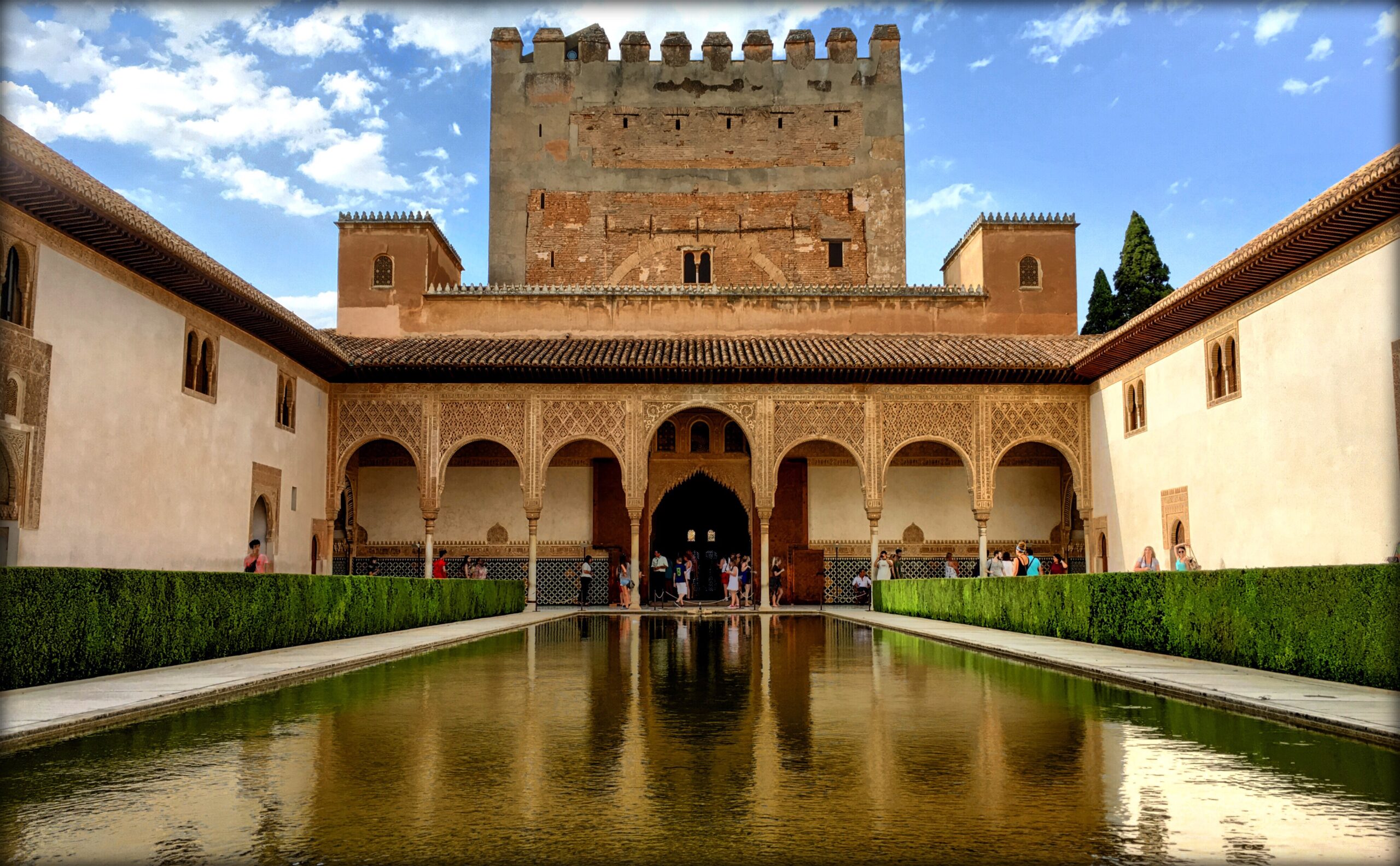 We've talked to many locals in Valencia and Barcelona, and when we mention that we're on our way to Granada, it's always elicited the same response: "Ah, the Alhambra!" This ancient Moorish complex that sits on top of a hill overlooking Granada is synonymous with the city. Like the Sagrada Família in Barcelona, it gets a lot of visitors. A lot of visitors means long lines, and with the weather touching 100 degrees every day, we have no desire to stand around outside. We pre-booked tickets for a late afternoon visit, hoping that the heat of the day would be over and that we could avoid the crowds.
The Alhambra started out as a small fortress in the 800s, and over the years has been ignored, renovated, destroyed, and rebuilt – several times. Most of its current state is from a rebuild in the 1200s by a Moorish ruler. The southern part of Spain, being so close to the northern part of Africa, has a long history of Muslim influence. What that means to us is that we have easy access to some of the best shawarma in the world, a topic we'll likely dedicate an entire future post to – but it also means that a work of Muslim architecture like the Alhambra exists in a place like Spain.
The Alhambra is unassuming from the outside. It looks like a plain castle on a hill. The inside is where all of the details can be found. Inside the walls, the complex houses several palaces, gardens, and lookout towers. The towers are great for catching a view of Granada and the Sierra Nevadas off in the distance. The gardens are meticulous. The palaces are the real attraction, as these are where the detail of Muslim architecture can be found on every square inch of wall and ceiling. Because the Alhambra is an open-air structure, time and the elements have clearly taken their toll, but it's easy to imagine what this looked like in its prime. The picture is of the Court of the Myrtles, a courtyard inside the palace that has a big pond.
We hustled through the Alhambra in about two hours, but we could easily have spent a few more hours wandering around. Unfortunately for us, it was closing time for the Alhambra. Which also meant it was opening time for the tapas bars!