Sólo Nosotros – Catedral De Granada – Granada, Nicaragua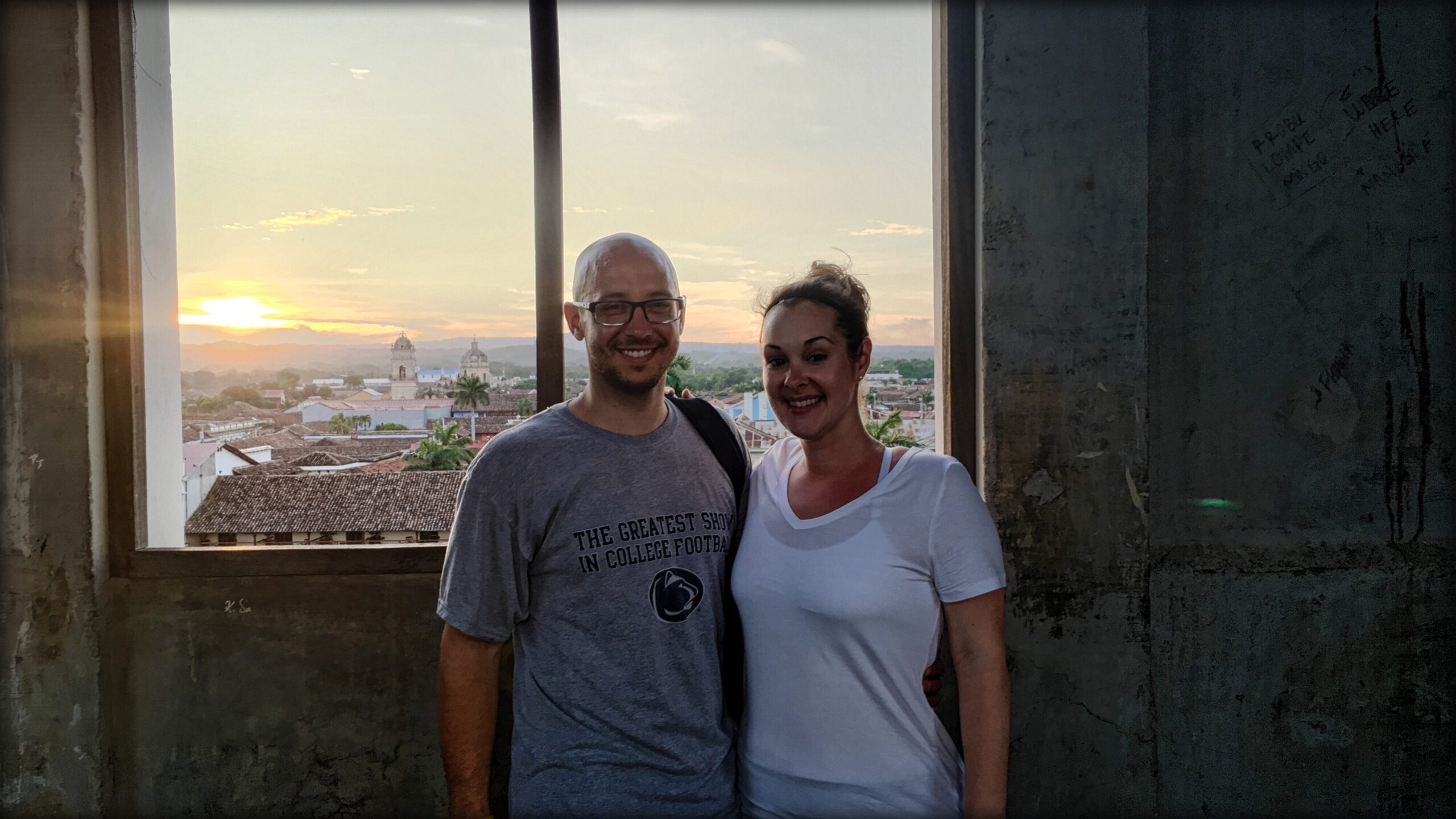 This was taken in the bell tower at the Cathedral in Granada, a Catholic church located in the heart of the city, in the main tourist area of the city. We've found ourselves in and around this area every night; ending up at happy hour on the most touristy block of the town. What can we say, we found a bar we like, with $1 beers and free plantains.
As you can see from the photo, we've accepted that we're perpetually going to be sweating and have embraced looking like we just left spin, at any given hour of the day…Well, Kevin's embraced it, I'm still complaining about it, but realize it beats sitting in behind a computer, in an office, wrapped in a blanket, freezing to death.