Bienvenido A La Jungla – Mombacho Bosque Nuboso – Granada, Nicaragua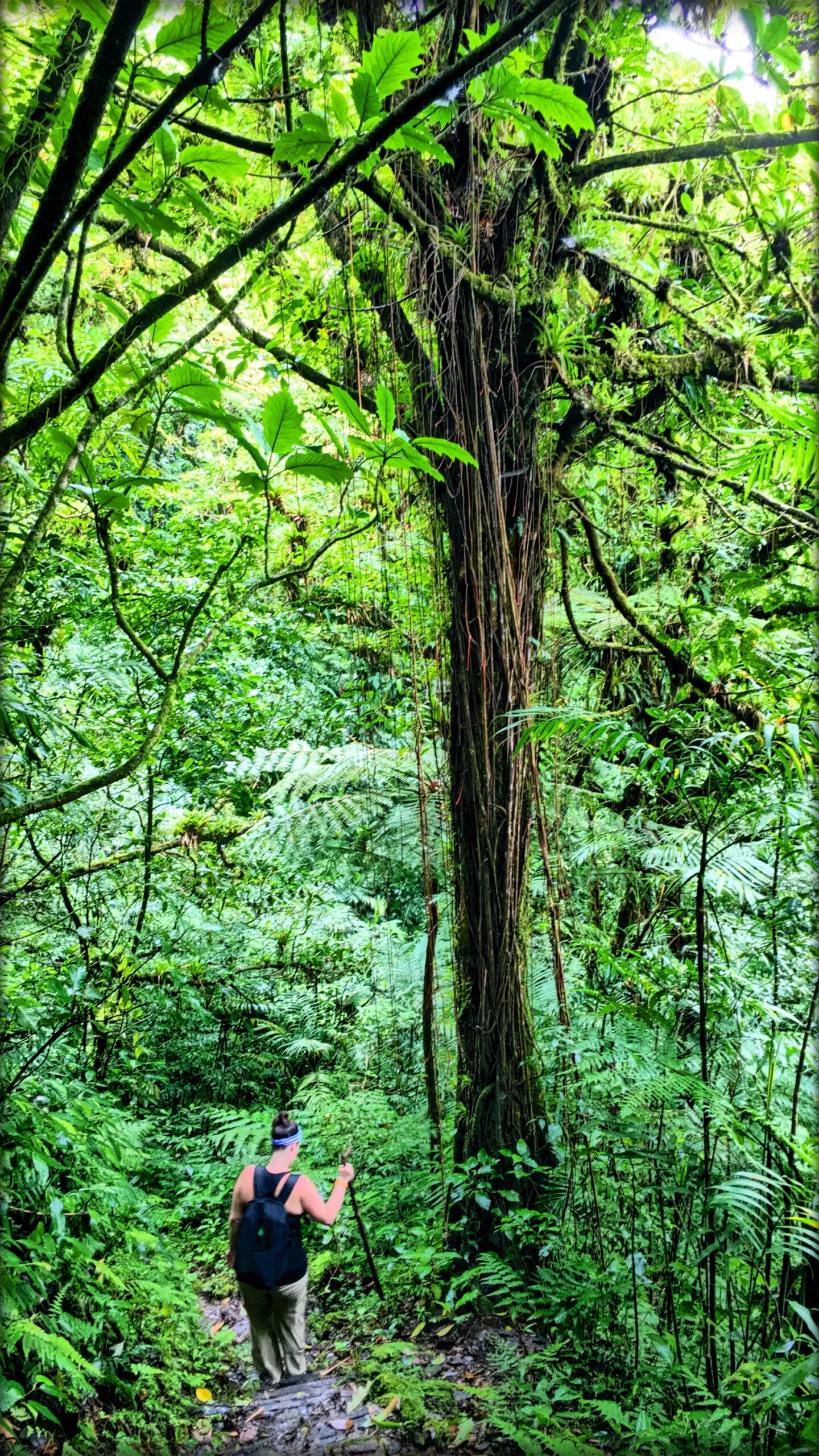 Today we "hiked" the Mombacho Volcano. I say "hiked" because we were able to drive in a military style open top truck to the top of the mountain. Thank goodness, the 4 mile, straight up hill, walk to the top looked rough. We heard from two girls that at some points they were on all fours, crawling. From the top, we took the longest, most difficult, trail around the volcano, the Puma Trail, which took us to the 4 different craters.
The volcano is one of two cloud forests in Nicaragua; we were literally hiking in the clouds. We missed many of the amazing views due to the clouds, but it was still an awesome adventure. There were howler monkeys hidden in the jungle; we didn't see them, but boy, did we hear them. They sounded ominous, it almost felt like how I'd imagine Jurassic park, but we were told they are harmless. Their howling got louder the more we talked and it was almost as if we were being followed, but we never saw them. Apparently at a few of our next stops, we'll be able to see them swinging right outside our window.
Kevin, and our guide, Manny, were also on the hunt for tarantulas but unfortunately…or fortunately, depending on who you ask, we didn't come across any. This hike was our practice round for the real thing, the Concepción Volcano on Ometepe Island. That hike doesn't come with the ride to the top, just our own two feet.