"Cena Fiesta" Estilo Nicaragüense – Casa Silas – Granada, Nicaragua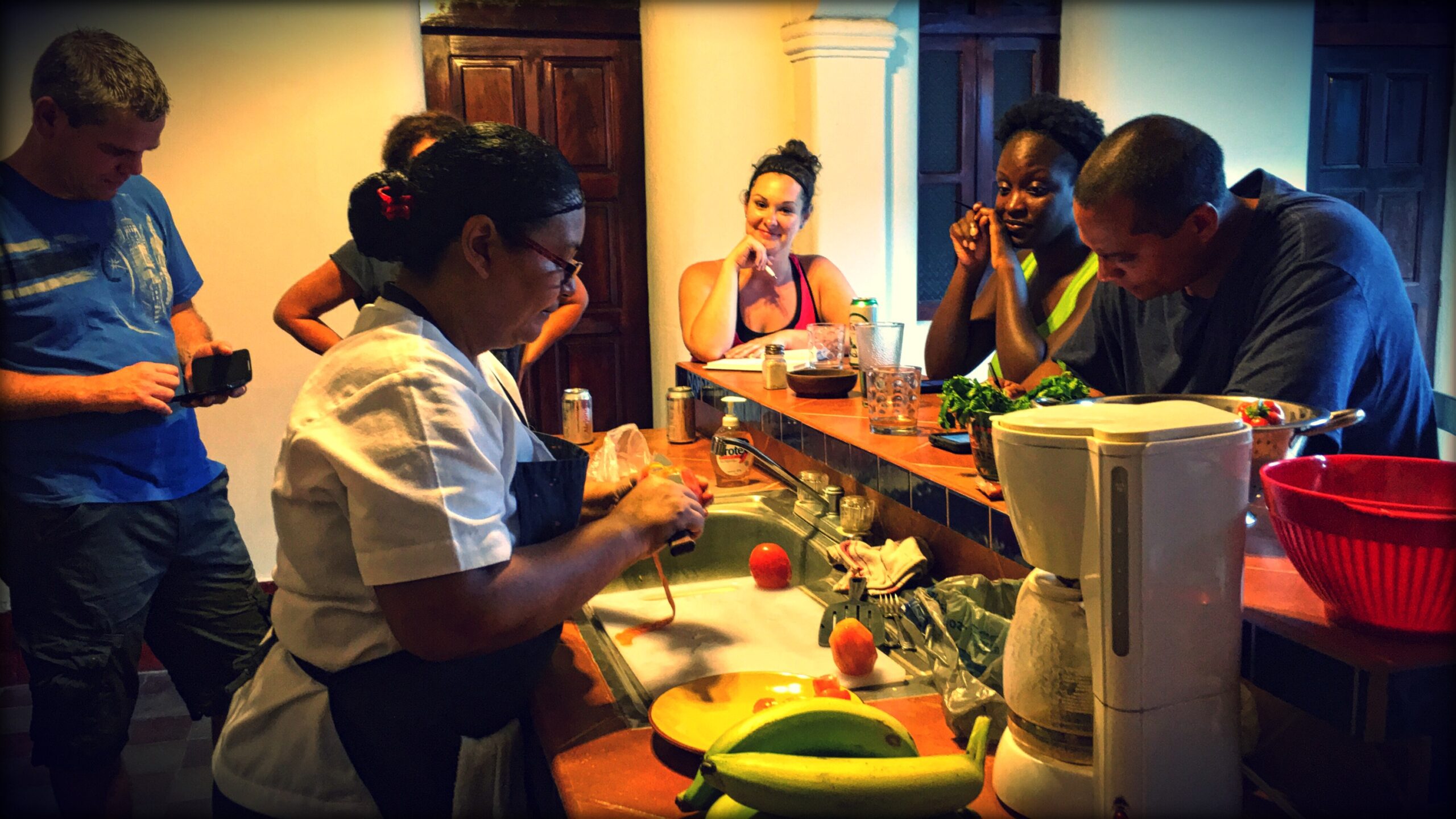 Since we love to cook, one of our goals during our trip is to learn how to make the traditional foods of the countries we visit. Today, we had our first cooking lesson. Rob and Claudia from Granada, Nicaragua :: Casa Silas B & B were kind enough to setup a cooking lesson with a Nicaraguan chef who is a friend of theirs.
The chef, Chila, taught us, and the two other couples staying at Casa Silas, how to make tostones with cheese (they probably go right to your hips, but they are so good!) and the traditional Nicaraguan dish, Indio Viejo. Indio Viejo literally means Old Indian in Spanish and dates back to the pre-Columbian Nicaragua. The dish is a mix between a stew and a thick soup….exactly what you should eat when it's 90 degrees with 80% humidity :-). Eating stew/soup in this weather aside, the food was outstanding! I took very detailed notes, while Kevin paid close attention to his cerveza and picture taking. Hopefully when we get home we'll be able to test this dish out on a few people…if we can find all of the ingredients!