Nadar En El Paraíso – Laguna De Apoyo – Granada, Nicaragua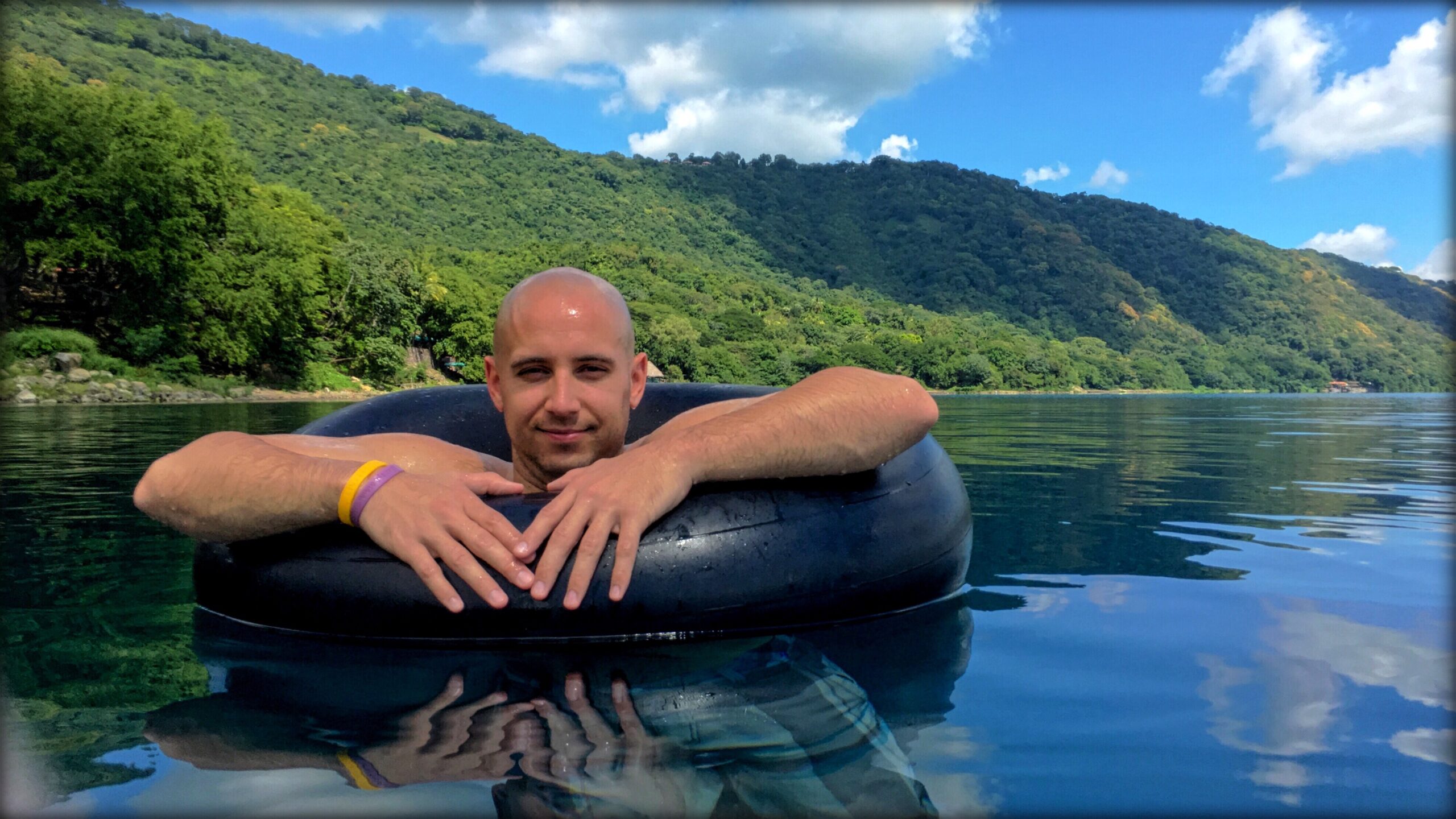 On our last day in Granada, after much deliberation, we decided to go to Lake Apoyo, a lake in the crater of a volcano. We were hesitant on going; we've been to lakes, we've kayaked in lakes, it's a lake, you've seen one lake, you've seen them all (also my sentiments on Cathedrals). We were wrong (I'm usually not wrong about the Cathedrals).
Had we gone here a few days earlier, we would have promptly packed up our backpacks and hightailed it back to the lake to spend our last few days. The lake water was the bluest, cleanest lake water we have ever seen; you could look down and see your feet. Not only were the surroundings amazing, but the company was as well. We met a girl that has been traveling for the last 3.5 years, around the world, by herself. We met another couple who met 9 years ago when they were looking for partners to travel with (…and they've stayed together ever since) and they gave us pointers about traveling, and living as we go.
This was the perfect ending to our stay in Granada. Good people, great surroundings, amazing experiences.