Eating Like A Local – Little India – Singapore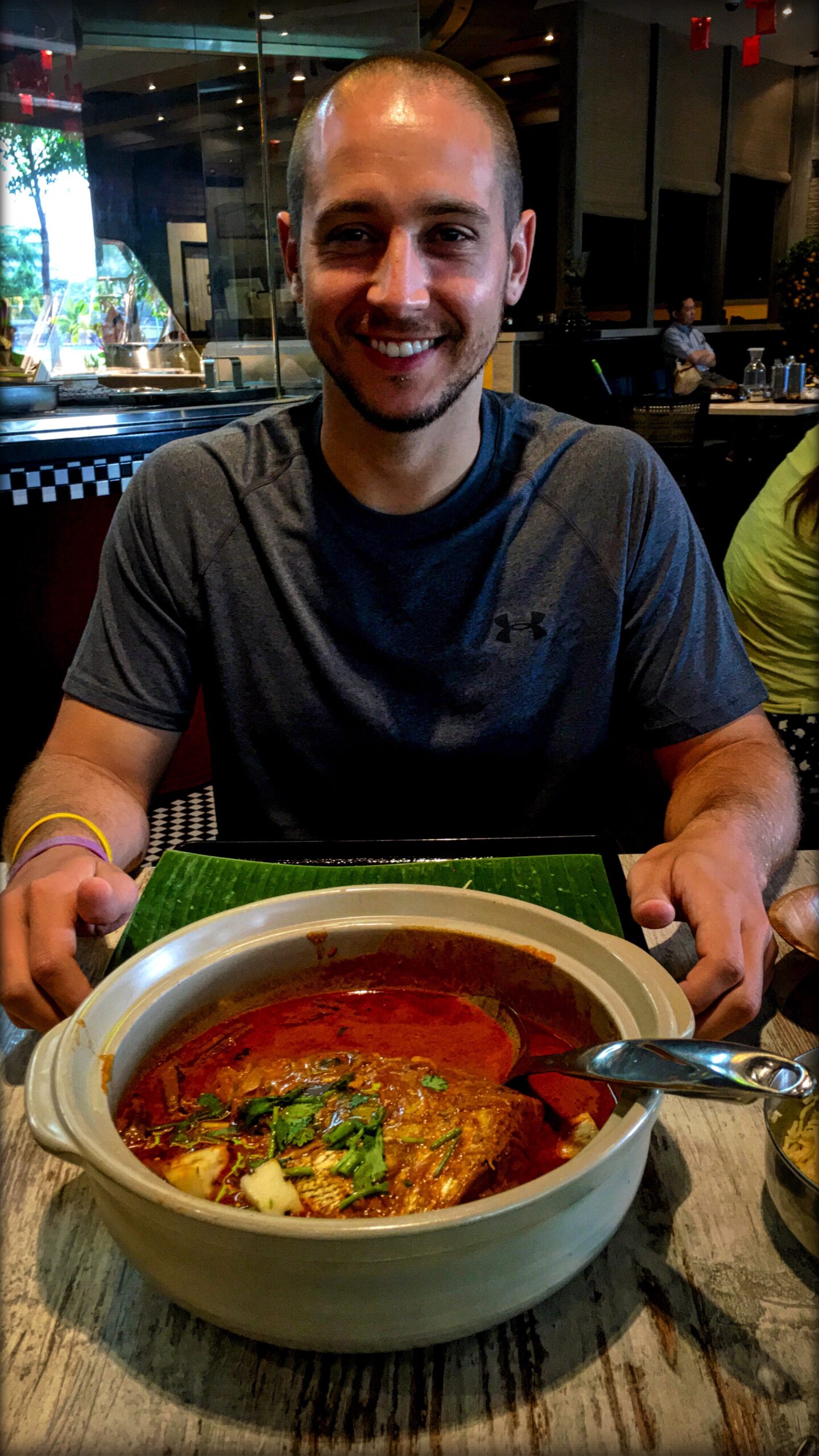 We have a confession. We love Indian food, probably more than any other food ethnicity. We've spent more time in Little India than any other part of Singapore, soaking up the culture and eating the most authentic curries, chaats, biryanis and rotis that we'll likely ever have outside of India itself. But fish head curry would never happen. It just seemed like a novelty, or in Christine's case, disgusting. Kevin was less decided on the matter, so when Dave Wilson, a Where's Chevin follower and competitive eater in the Philadelphia area, issued a challenge to "man up," it was on.
One does not simply eat a fish head (at least not people like us), so some research was required. There were so many questions. Where do you start? Do you eat the eyes? Utensils or hands? Does it actually taste good? There wasn't much information to be found, just a terribly produced YouTube video and some suggestions that you're better off going with a local. We didn't have a local, so Christine researched where we could find a reputable fish head, and we set off.
We ended up at a "banana leaf" restaurant, where the food is served and then consumed on a banana leaf, traditionally eaten with only your right hand (or in Christine's case, a fork and spoon, we have yet to find knives here – Kevin went for the authentic experience). We ordered up a small fish head and a few side dishes. After about 15 minutes of anxiously waiting, out comes a large clay pot with a not-so-small looking fish head swimming in a pool of spicy red curry. Christine took a picture, fired up Periscope so Dave could watch, and Kevin proceeded to methodically dissect the fish head, cheek by cheek, eye by eye, eating almost every last bite.
How did it taste? According to Christine, even the curry was too fishy for her tastes. According to Kevin, it was one of his top three favorite dishes of Singapore. The fish meat fell right off the bones, like nautical pork ribs. The cheeks were tender, the eyes were chewy, and the curry sauce was just perfect. It was a memorable last meal to end our time in Singapore…for Kevin at least.