This Agua Is Coffee Colored – The Mekong Delta – Ben Tre, Vietnam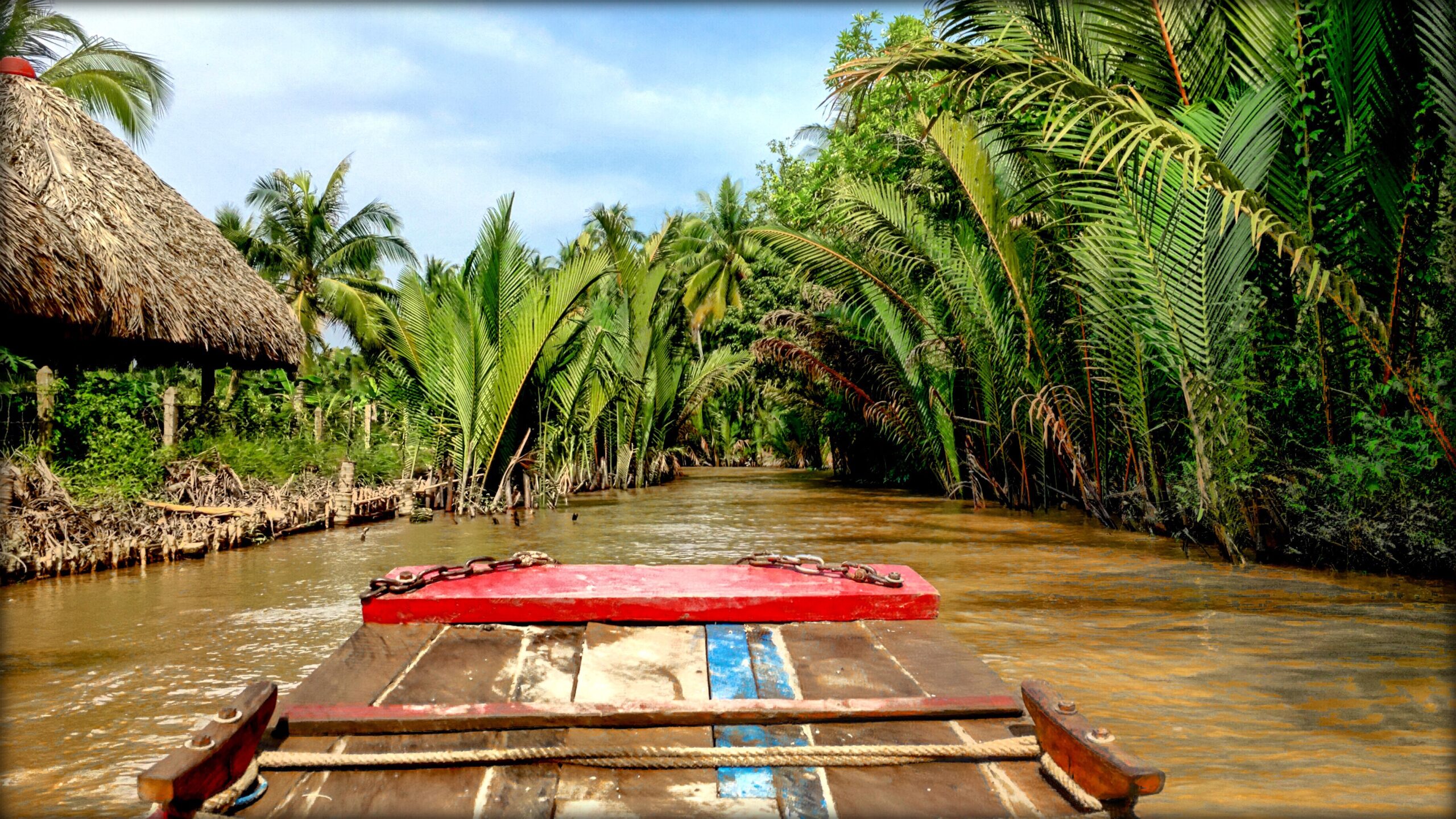 As one of the most prominent natural features of Vietnam, sitting right in Saigon's backyard, the Mekong Delta is hard to miss. It's 15,000 square miles of flooded low-level farmland where the majority of the country's agricultural food (mostly rice) is produced. We love anything that sounds rural and involves water, so we took a day trip to check out the Ben Tre area of the delta.
Our tour took us to several islands, where we got to learn about the daily life of the farmers that live there. Getting to these islands required navigating some water, so naturally there were a few boat rides involved! The silt that gives the area its fertility also gives the water a rich milky brown color. Pollution might play a little part too. The tour ended with a late lunch on one of the islands, where we had a feast of Vietnamese food, including a whole fried "elephant ear fish." Delicious for Kevin, Christine decided to skip it.
Our favorite part of the day was navigating through the canals that cut into the island on a small, traditional rowboat, with coconut trees lining each side, often towering over and blocking the sky completely. It was a peaceful escape from the 24/7 noise of motorbikes in Saigon.