Beating The Crowds – Japanese Covered Bridge – Hoi An, Vietnam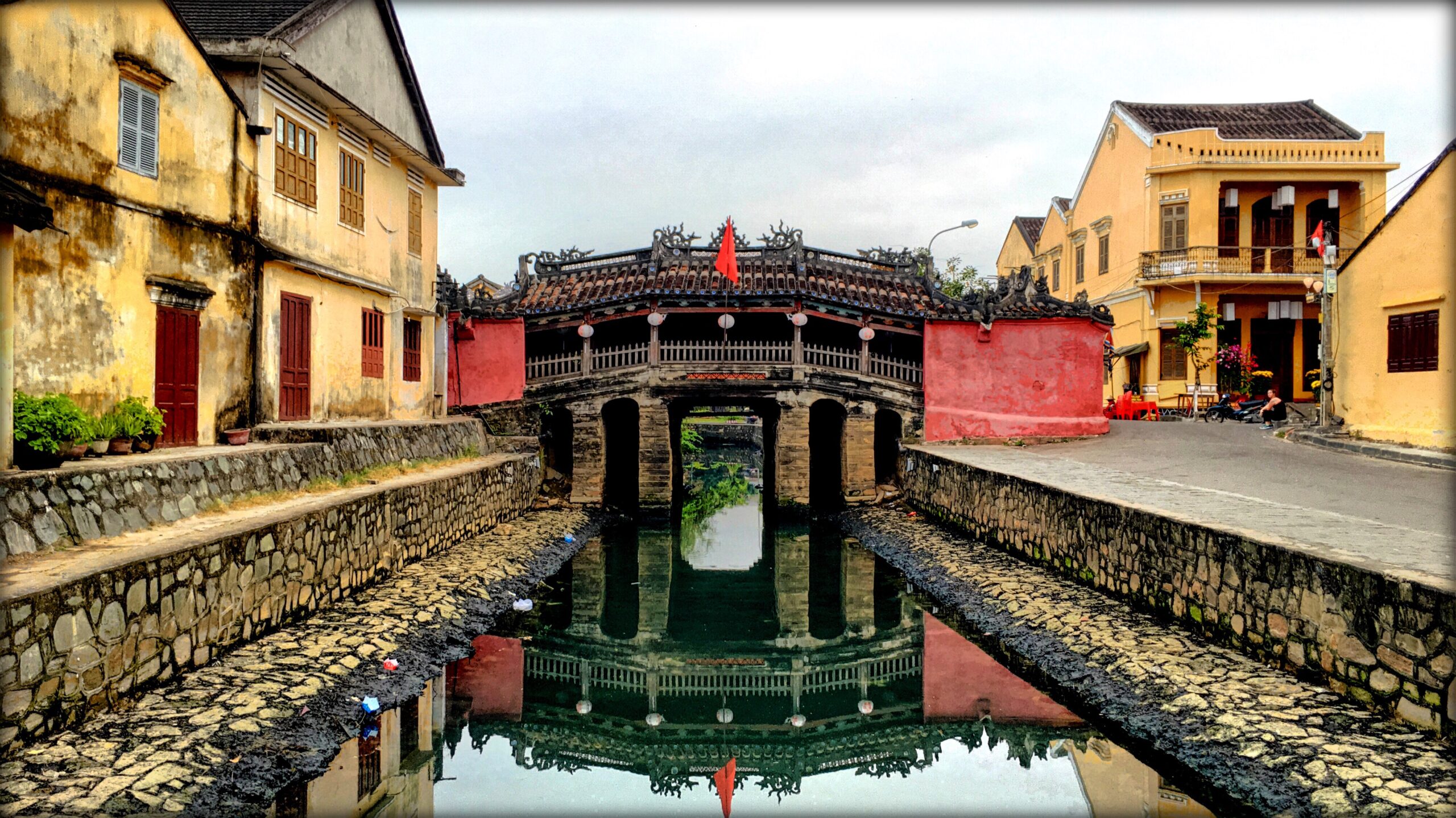 Being from Pennsylvania, we know a thing or two about covered bridges. So when we learned that a covered bridge built by the Japanese in the 17th century was one of Hoi An's iconic sights, we were excited to go see it. Apparently so were the other 120,000 people in town. Each time we went to the bridge, we found ourselves in the midst of a cesspool of tourism: people on the bridge poking their heads out for a picture, people lined up along the canal trying to find the best selfie pose, and then the hawkers mixed in, trying to sell a donut or easyrider tour to the unsuspecting tourist. It was chaotic, but the bridge is at the heart of the ancient town, so it's inevitable.
To see the bridge in its full glory, free of all selfie sticks, we resorted to a proven method to beat the crowds: wake up super early and go for a run to the bridge. The occasional bicycle riding Viet aside, we not only had the bridge to ourselves, but most of the ancient town streets were empty as well. We ended our quiet morning at the busy market where life starts early. Sitting at a cafe on the edge of the market, watching the town come to life from afar while enjoying a cup of Vietnamese coffee, Kevin's new obsession.