100 Sunsets And Counting – Phra Ae Beach – Ko Lanta, Thailand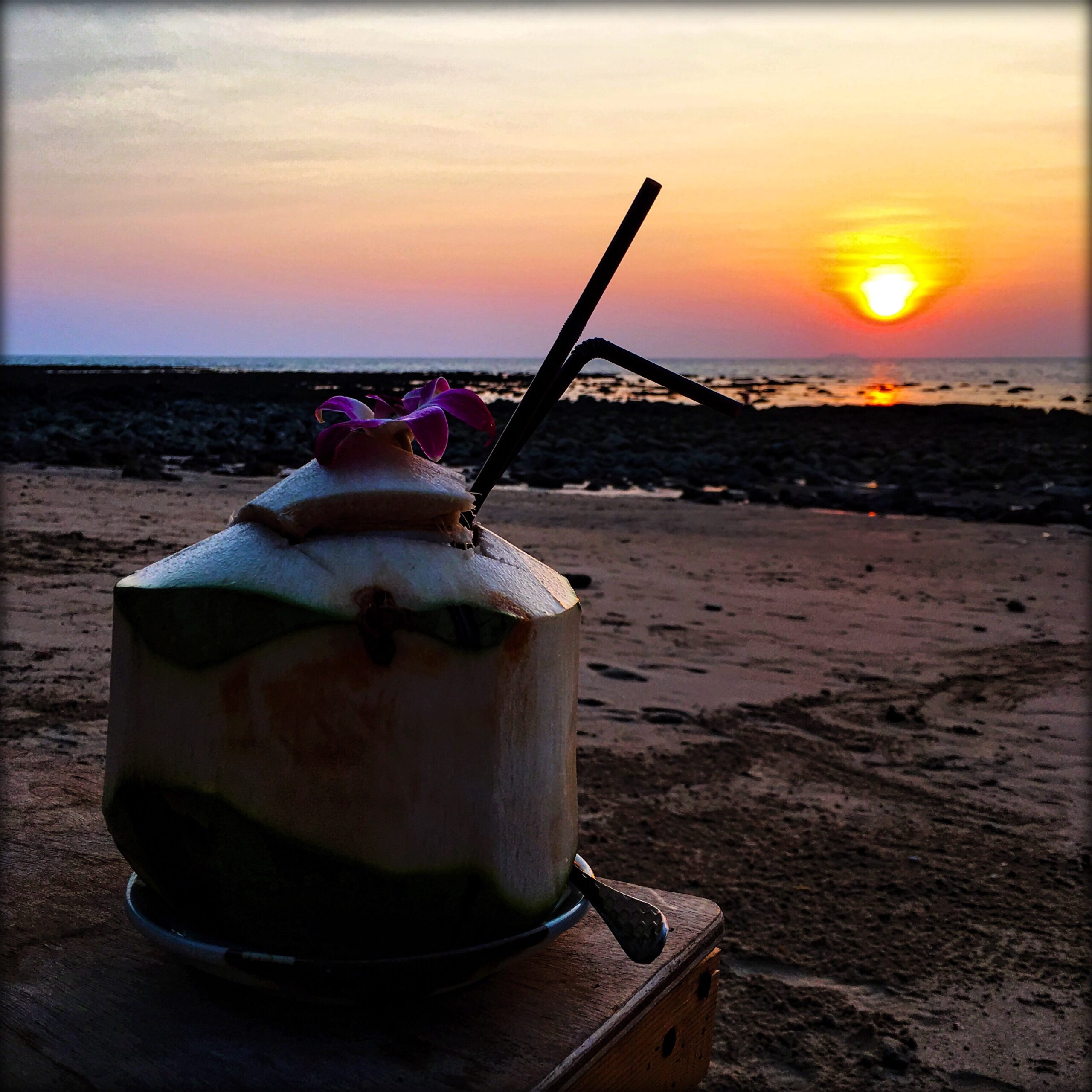 It's hard to believe, maybe just for us, but it's been 100 days since we set off for New Zealand. 100 days of seeing this huge amazing planet that we live on. 100 days experiencing and embracing different cultures. 100 days of being together almost 24/7. And 100 days of sunsets. We've decided more sunsets need to include Thai coconuts.
Thank you for allowing us to share these 100 days with you. Writing each post is a challenge, because there's just so much to choose from. Sometimes it feels like a job, but it's the best damn job we've ever had. We hope you enjoy what you've seen, and that we've maybe given you some travel ideas and inspiration. But the best is yet to come, so don't make any decisions just yet.
Here's to the next 100 days, and then some!