Taking The High Road – Dacukeng Ancient Trail – Jiufen, Taiwan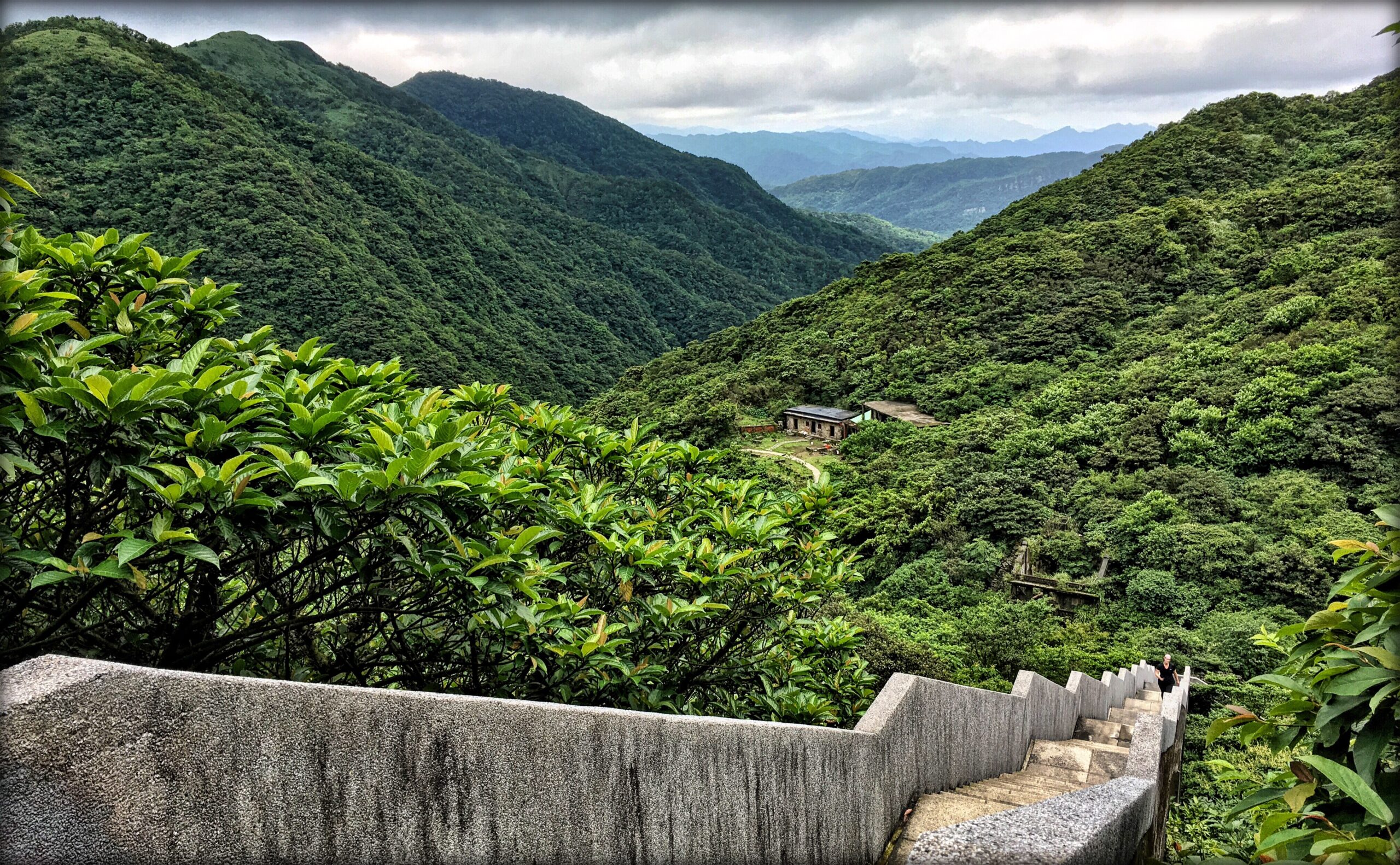 We mentioned that Taiwan has mountains, right? Today, we ventured out of Taipei and into some of those mountains. Christine wanted to see Jiufen, "the Santorini of Taiwan" – a picturesque hillside town by the sea. To get there requires a ride on the MRT through Taipei, a ride on the railroad out into the hilly northeast suburbs, and a bus transfer into the town itself. Kevin figured that as long as we were out there, we might as well go one stop further on the train to an old mining town where we could do some hiking.
The "ride on the railroad" part of the day was pure chaos, but we managed to get to where we were going…which was Houtong, the old mining town, now an up and coming tourist destination due to a large population of cats that has taken up residence by the train station. Let's just say that if this was the only thing that we had traveled three hours out of the city to see, we would have been highly disappointed. The good news was that Kevin had read on a blog that there was an "ancient trail" built by miners that went from Houtong to Jiufen. All we had to do was find this trail, mosey on over to Jiufen, and then call it a day.
The ancient trail goes straight up and over the mountain that divides Jiufen and Houtong. We hiked a good hour and a half of constant uphill to get to the peak. It was pretty heavily forested, so we didn't get to see much until we got to the very top – where we were rewarded with impressive views of the forested valley below on one side, and the hillside villages and ocean on the other side. The picture is of Christine conquering a set of about 200 stairs (she lost count) just before the top.
Jiufen was also a little overhyped. Perhaps it was because it was a weekend, and there were just too many people packed into the narrow streets. But the hike into town from the peak of the mountain above – now that was awesome!