To The Right – Anse Banane – La Digue, Seychelles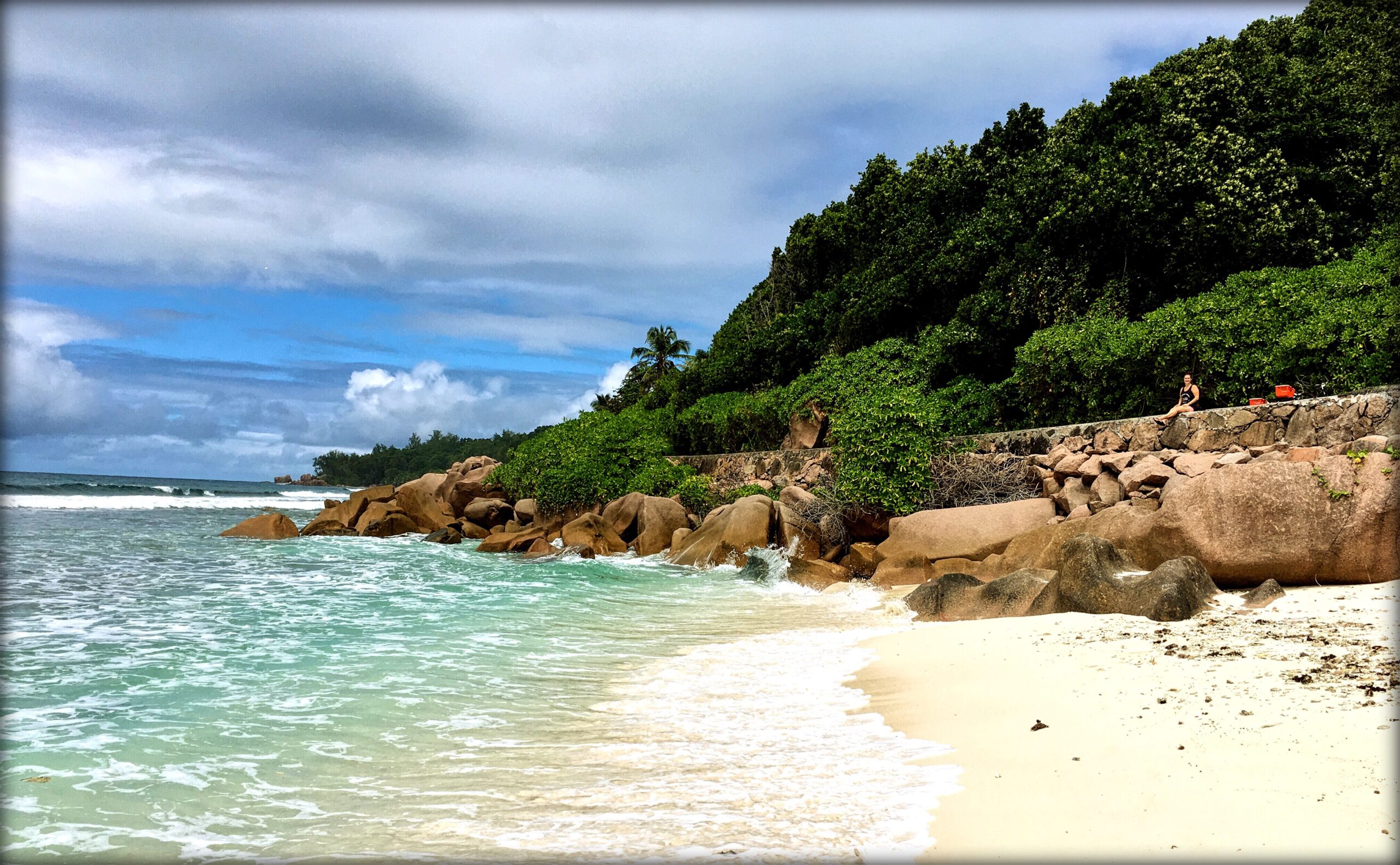 We're staying in the La Passe neighborhood on La Digue, which leaves us with two directions to go – to the right, and to the left. Each direction goes on a paved road around the coast of the island, but the roads never meet to complete a full circle.
We decided to head right today. Using a picture of our map as a guide, we hopped on our bikes and set out to see what we could find. It only took the first mile for us to get a feel for what La Digue is about. We biked along the coast, passing white sand beaches separated by big piles of giant, unique-looking granite rocks. These rocks are unlike anything we've ever seen, and they can be found all over here, even on the inner grounds of the island.
We took the road as far out as it went, then slowly worked our way back home. Along the way, we passed a few giant tortoises hanging out next to the road. We stopped off at a few of the beaches, where Christine would hunt for seashells and Kevin would climb on the rocks. Every hour or so, we'd get hit with a quick shower. It's rainy season here…but it's more like a refreshing mist than a rain.
Tomorrow…we head left!