No Somos Vegetarianos – El Corte Inglés – Valencia, Spain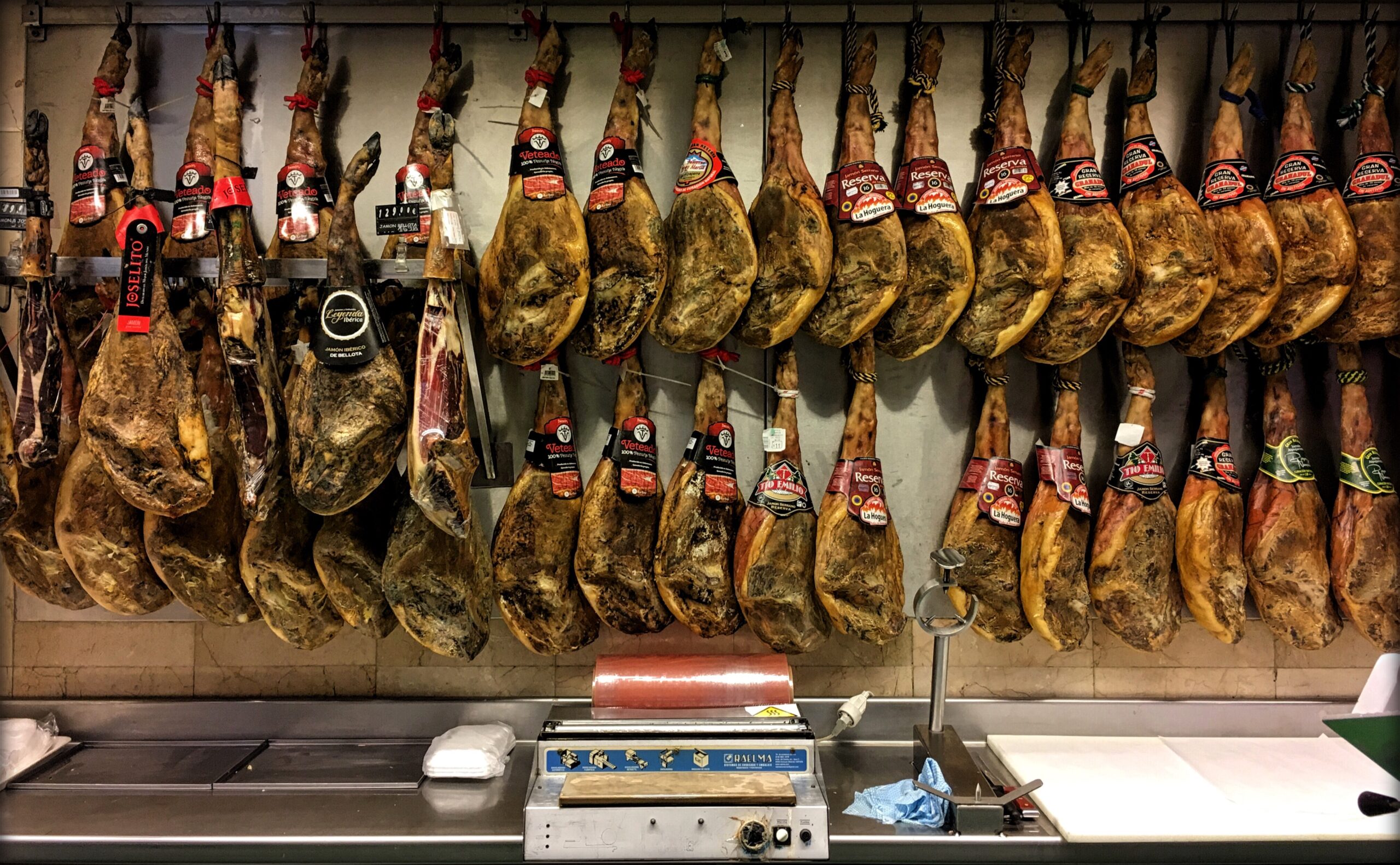 As we continue west, we've arrived in Europe – specifically in Christine's favorite country, Spain. Christine lived here for a year after college and hasn't stopped talking about it since – she loves it here. There was no way she would let us pass through, or even over, this part of the world without introducing Kevin to this amazing country. So here we are, at last!
We've started out in Valencia, Spain's third largest city, located along the southeast coast. Life here is going to be a change of pace for us. We're early to bed, early to rise types. But that's not how Spain works. Life here is slow and laid back. Spaniards rise later. Lunch is the main meal of the day, and is often a large event with lots of food and wine. Next comes the siesta. When you wake up, you're still pretty full from lunch – you don't even think about dinner until maybe 9 (which is our bedtime!). By the time dinner is over, it's 11 or later and if it's a weekend, that's when you start thinking about going out.
This all came rushing back to Christine when we arrived at our hotel at 7pm, famished. We started looking for restaurants, but nothing opened until 8:30. There is a Taco Bell here, and it was open, and believe us, we were tempted. But we wanted tapas, those tasty small bites that are a legendary part of Spanish cuisine. Not wanting to wait it out, we decided to improvise and make our own. We headed to the closest supermarket to see what we could find.
It only took a few minutes for Kevin to understand why Christine loves Spain so much. The deli area was lined with hanging ham legs. And not just any ham legs…Ibérico cured ham legs, with the trotter still attached. The deli case was full of Spanish cheeses and other Spanish charcuterie. There was cheap, good Spanish wine. A bakery with fresh baked croissants and crusty breads. In the end, we left with some Serrano ham, manchego cheese – the two Spanish staples, and a crusty roll, all for 7€, which is insanely cheap given how much this stuff costs at home after it's imported. We both agreed that if this was our grocery store back home, we would be in heaven. Or, in trouble.
Our impromptu tapas night on our hotel room bed ended up being the perfect start to our Spain trip. We won't be surprised if there were a few more nights like this!
Oh…about that vegetarian thing. We're terrible vegetarians. We can't even call ourselves wannabe vegetarians at this point (although we want to be when we get home). We've decided from now on, we should be referred to as vegetarians who just can't give up certain types of meat – especially those found in Spain.