Taking A Masterclass – Time Out Mercado Da Ribeira – Lisbon, Portugal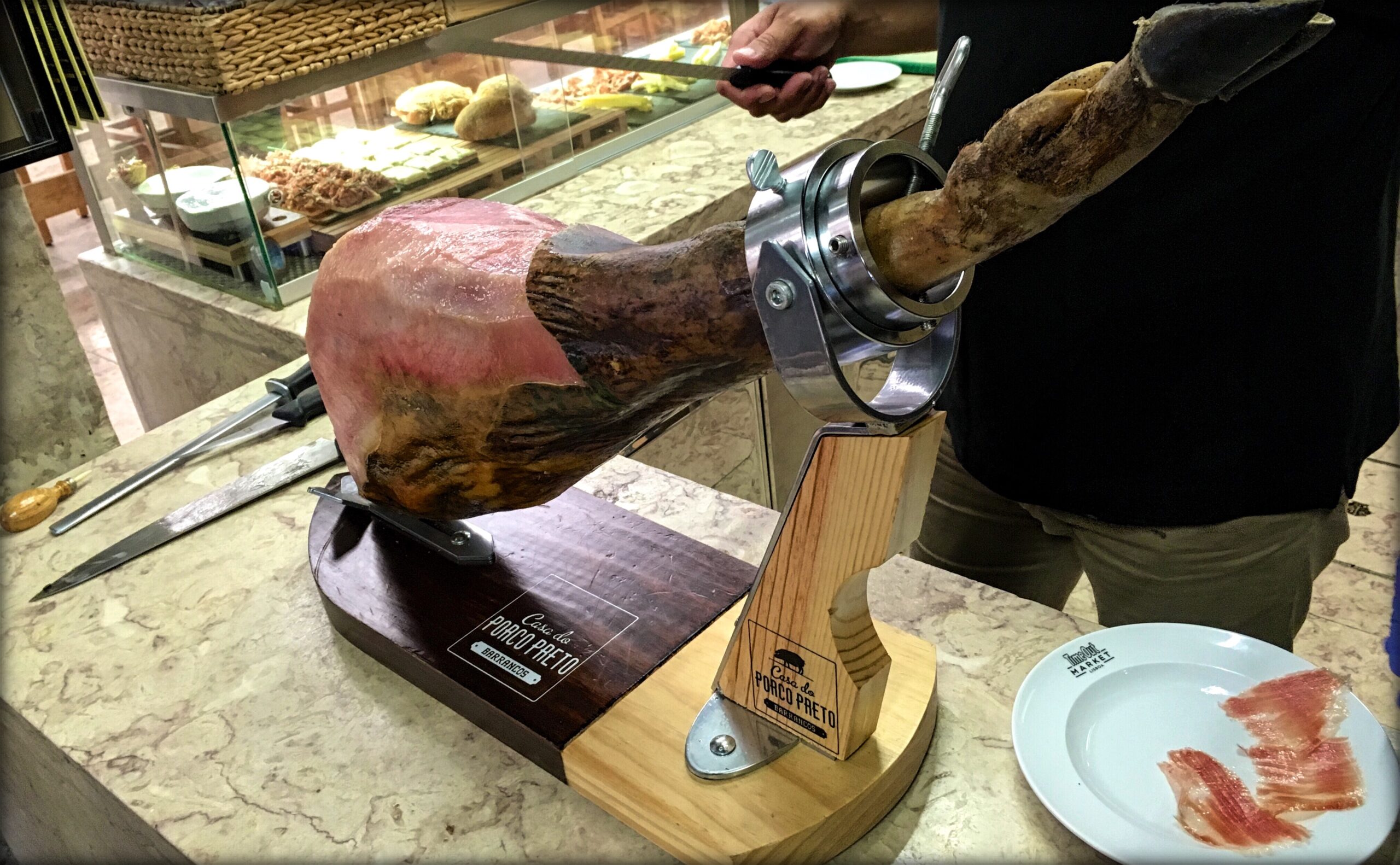 We've been on the Iberian Peninsula for almost a month, and not a day has gone by where we haven't had at least a slice of cured Iberian ham. We love this stuff so much that several times in the past, we've contemplated buying a whole leg for our kitchen at home. We haven't done it yet…but today might have put us over the edge.
The biggest unknown has always been how to properly carve the leg. Where do you even start? While we were in Spain, we tried to find someone to teach us how to do it, but searched to no avail. Thinking it would be a long shot, Christine emailed the company that connected us with the pastry chef to show us how to make pastéis de nata to see if they could help us out in the jamon department. They could! They said they could set some time up with someone who has a lot of jamon carving experience. We had no idea what to expect, but we desperately wanted to see this happen firsthand, so we were in.
Our jamon carving lesson took place in Lisbon's Time Out Mercado Da Ribeira – a busy food market with restaurants, sort of like the Reading Terminal Market in Philadelphia. Specifically at a meat and cheese shop that has been run by a family for almost 150 years. We met with one of the current generations owners, who pulled down one of the ham legs hanging in the shop, and over the course of two hours completely disassembled it, while we talked, tasted, asked questions, and laughed. The picture was taken close to the beginning of the session – he had just got to the meat on one part of the leg, and had cut off a few slices for us to taste.
This experience was as good as it gets for jamon lovers. We would have never guessed which parts of the leg were edible or not edible, that different areas of the leg have different tastes and textures, and even that the leg can be fully deboned. Kevin was taking some serious mental notes…expect a jamon party within the next 12 months!